Ricci Named 'Extraordinary Mind' by Top Hospitality Trade Group
By Paul Owers | 02/02/2021
Tags:
Hospitality | Marketing
Categories:
Accolades | Faculty/Staff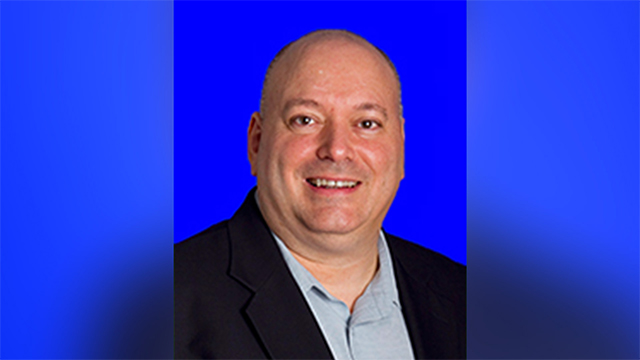 Peter Ricci, Ed.D., head of Florida Atlantic University's Hospitality and Tourism Management program, has been named to an exclusive global list honoring the top professionals in the industry.
Ricci is one of the "Top 25 Extraordinary Minds" in the fields of hospitality sales, marketing, and revenue optimization for 2020, as selected by Hospitality Sales and Marketing Association International (HSMAI). The Top 25 is part of the prestigious annual Adrian Awards honored by HSMAI.
The 94-year-old trade group, based in McLean, Virginia, said a panel of senior professionals in the industry judged recipients for their recent work based on these criteria: creativity and innovation, cutting edge sales or marketing campaigns, triumph in challenging situations and/or sales efforts that resulted in dramatic gains. Those on the 19th annual list will be honored in a virtual ceremony on March 16.
Ricci, whose research areas include guest service, job competencies and skills and hotel and lodging, was the guiding force behind a free online certificate offered by FAU's College of Business last spring at the start of the COVID-19 pandemic. The certificate, which normally costs $899, permitted industry workers who were furloughed, terminated or had hours reduced to continue their education during the down time and position themselves for new opportunities.
More than 77,000 students in 165 countries and territories registered for the course with over 61,000 fully completing – more than double FAU's full-time enrollment of 30,000 students and far exceeding anything Ricci anticipated.
"I just wanted to help keep furloughed employees engaged for a month, not realizing the pandemic would go on and on," he said. "I thought maybe we'd get 400 people to sign up. Obviously, the response was overwhelming, and we're delighted that so many people benefited from this."
Ricci, a longtime member of HSMAI, has more than 25 years of managerial experience in food service, lodging, incentive travel, and destination marketing. He was a hotel general manager for nearly a decade before becoming a part-time instructor and later joining the academic ranks as both a professor and administrator.
"HSMAI has been an integral part of my professional life," he said. "I am incredibly humbled to receive this award."
The organization's South Florida chapter named a scholarship in Ricci's honor eight years ago. He was nominated for the "Top 25 Extraordinary Minds" by JB Ward, Ph.D., an instructor in FAU's hospitality and tourism management program. Ricci found out about the nomination only when HSMAI notified him of the award.
"Peter has a passion for hospitality and tourism, and his commitment to the certificate's success was unwavering," Ward said. "No one could have imagined the huge impact this online course would have on our industry."
Robert A. Gilbert, president and CEO of HSMAI, noted that Ricci and the other 24 professionals will be integral to the industry's recovery and expansion.
"Throughout the pandemic, these extraordinary professionals have risen to each challenge and met unprecedented circumstances with creativity, strength and ingenuity," he said.
-FAU-