More Than 800 College of Business Students Graduate in First Commencement Since 2019
By Paul Owers and Brittany Sylvestri | 04/30/2021
Tags:
Entrepreneurship | Executive-Education | Finance | Hospitality | Management
Categories:
Students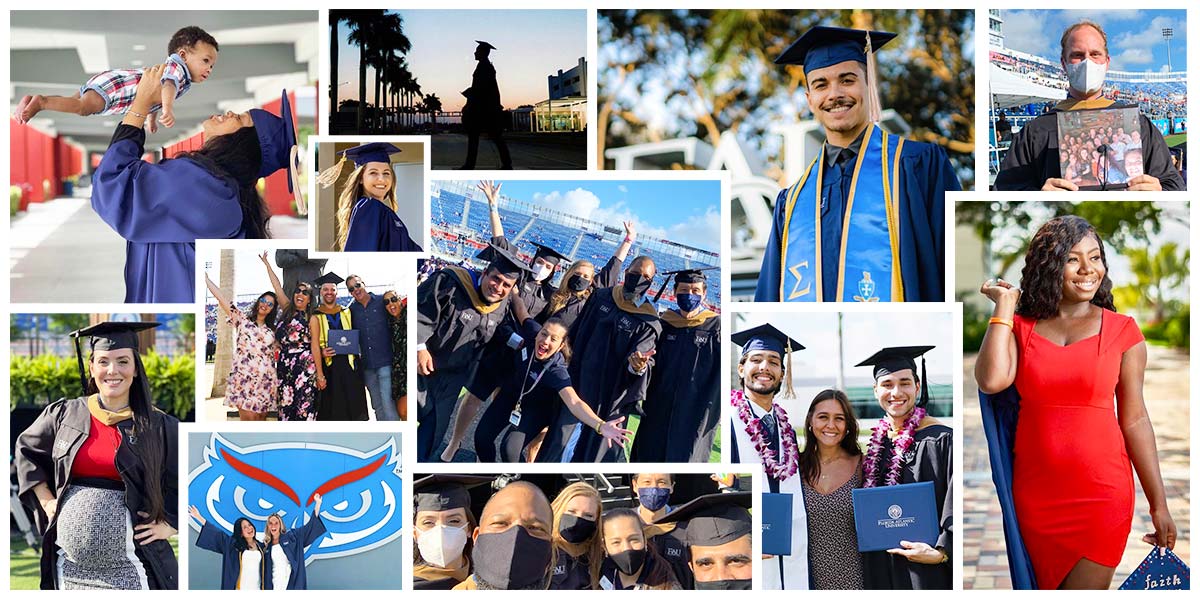 Two 17-year-olds in the College of Business were among the youngest FAU students to graduate this spring – the university's first in-person commencement since fall 2019 due to the coronavirus pandemic.
Rebeca Dume and Kevin Figueroa received their degrees with more than 800 other undergraduates, master's graduates and doctoral students in the college.
Dume and Figueroa, both FAU High School students dually enrolled in the university, earned their bachelor's degrees before they graduate from high school on May 14.
FAU held two commencement ceremonies April 29 at the on-campus football stadium to allow for social distancing. Family members of the graduates watched from the stands.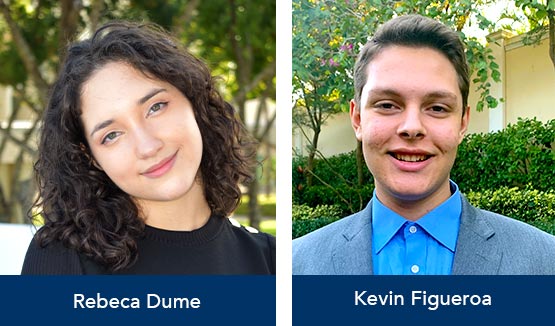 Dume graduated summa cum laude with a degree in finance and a minor in hospitality. She plans to work full time at a nonprofit organization, Peaceful Mind Peaceful Life.
Figueroa earned a degree in business management and a minor in finance. Four years ago, at age 13, he started an online company that allows parents to do back-to-school shopping within minutes. He recently launched Freeferrals, an online referral marketing platform that lets consumers save money on online shopping by having free access to products and services by referring them to friends.
"It's so great, I mean, being able to basically take four years off the schedule of education," he told television station WPBF. "Now I'm going on to get a master's degree next year."
Figueroa has been accepted to the University of Southern California's Master of Science in Entrepreneurship and Innovation program. He will start in the fall as the youngest student ever admitted to the program.
For more information on the spring commencement, click here.
- FAU -