Dean's Advisory Board Welcomes Three Local Business Professionals
By Paul Owers | 10/19/2022
Tags:
Bulletins | Deans-Office
Categories:
Announcement | Alumni | Faculty/Staff
The College of Business has added three members to the Dean's Advisory Board
---
Michael DeBock, vice president of Energy Marketing and Trading at Florida Power & Light Co; Peter Anderson, a certified financial planner; and Amy Rosen, chief marketing officer for People's Trust Insurance, bring local business expertise to the panel that works with Dean Daniel Gropper, Ph.D., in planning programs, courses and initiatives within the college.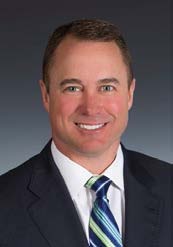 In his role at FPL, Michael DeBock and his team oversee the procurement and supply of natural gas, all commodity trading, wholesale power origination and structured transactions, in addition to mergers and acquisitions. He began his career in the U.S. Army, serving eight years as an Apache attack helicopter pilot.
"As a graduate of the FAU Executive MBA program, a corporate executive and longtime resident of South Florida, I'm honored to return to this board and give of myself to advance this incredible institution," DeBock said.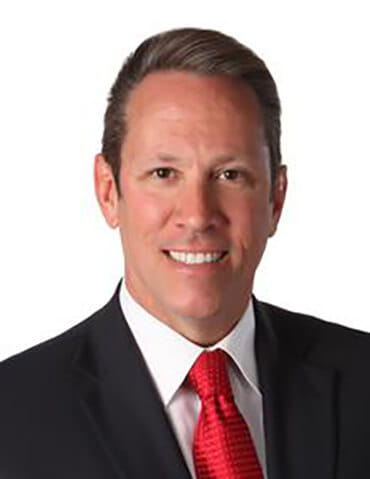 During his 25-year career, Peter Anderson has handled intricate wealth management strategies within the financial services industry. He works with business owners, corporate executives, entrepreneurs and medical professionals, applying his skills in creditor protection, investment and retirement portfolio risk mitigation and business succession planning.
He earned a master's degree from FAU in 1999 and later met his wife, Jennifer O'Flannery Anderson, Ph.D., through the university.
"I want to use my skill set in relationship-building to bring the great story of all the wonderful accomplishments and plans in the College of Business to a broader audience," Anderson said.
Amy Rosen has more than 25 years' experience running the marketing departments of several national corporations. She began her current position in 2016 and prior to that was lead account strategist working with People's Trust for a contract communications firm. She is a guest speaker for the FAU College of Business and participates in the university's mentor program.
"I've been very fortunate to have had meaningful guidance throughout my education and career, so it's truly a pleasure to be able to give back by serving on the Dean's Advisory Board," Rosen said. "I look forward to providing input that may help to inspire innovation and instill professional confidence in the students at FAU."
-FAU-