Adjunct Molinet Joins Board of Directors at Holy Cross Health
By Paul Owers | 01/19/2022
Tags:
Bulletins | Executive-Education | Health-Administration
Categories:
Accolades | Announcements | Faculty/Staff
---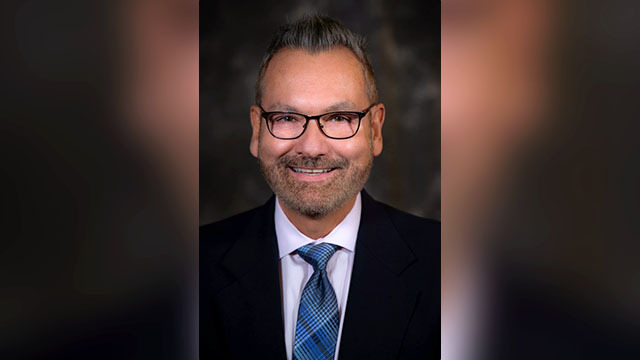 Rudy Molinet, an adjunct professor in the College of Business and a longtime healthcare executive, has been appointed to the Board of Directors at Holy Cross Health in Fort Lauderdale.
Molinet is CEO of Artemis Synergies Inc., a Wilton Manors-based healthcare consulting and executive coaching firm. He has taught leadership and strategic planning courses in FAU's Executive Master of Health Administration and Executive & Professional Master of Business Administration programs for the past three years.
FAU alumnus Paul McGourty, the executive director of nursing and patient experience at Holy Cross, introduced Molinet last year to the hospital's CEO, Mark Doyle.
"Rudy's experience in healthcare is invaluable, and his passion for diversity, equity and inclusion aligns with our core value of reverence and our mission to be a compassionate and healing presence within our communities," Doyle said. "As an educator, Rudy has the background and understands the significance of identifying and mentoring future leaders to help continue to carry out our mission as an organization."
Molinet's three-year term began Jan. 1. He can choose to serve an additional three-year term as well.
He said his appointment to the Holy Cross board gives FAU representation at one of the most prestigious hospitals in South Florida.
"My service on the board will continue to position FAU Executive Education as a leader in developing high-quality healthcare executives," he said. "It will help FAU attract more students, subject-matter experts and adjunct professors and also may open fellowships and other career opportunities at Holy Cross and its parent company, Trinity Health."
-FAU-