FAU to Offer Spanish-language Boot Camp for Entrepreneurs
By Paul Owers | 05/04/2022
Tags:
Adams-Center | Management | Press-Releases
Categories:
Announcements
Eight-week Course Teaches Participants How to Run Successful Businesses
---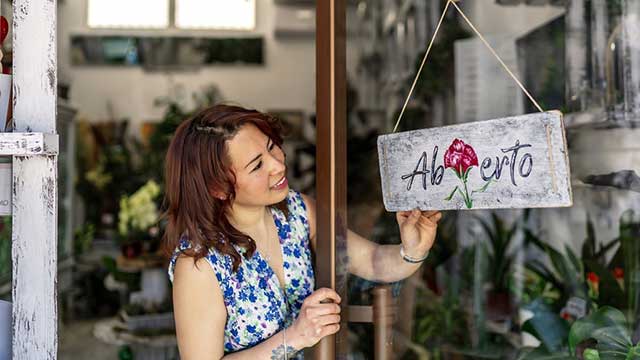 Florida Atlantic University's Adams Center for Entrepreneurship will offer its second Entrepreneur Boot Camp in Spanish following a recent successful pilot program. The second boot camp will take place on Tuesdays, May 17 through July 5, from 6:30 to 9:30 p.m., at FAU's Boca Raton and Davie campuses.
"We felt there was an opportunity for this program in the community, and it was very well received," said Roland Kidwell, Ph.D., director of the Adams Center in the College of Business. "We had a lot of good participation from entrepreneurs who want to grow their businesses."
The English-language boot camp, consisting of a series of classes, has served FAU students, alumni and local residents for more than 10 years. The Florida SBDC at FAU, part of a national network that provides specialized consulting services to small businesses, sponsored the first Spanish-language boot camp in February by providing the funds for the instructors and the translation of the workbook.
Through 24 hours of instruction over eight weeks, participants will learn how to test business models, pitch ideas to investors, and develop other aspects of owning a successful business. All participants will receive an FAU certificate upon satisfactory completion of all sessions, assignments and class discussions.
The course is appropriate for both aspiring entrepreneurs and existing owners who want to take their businesses to the next level. Participants will be prepared to enter a business plan in FAU's annual Business Pitch Competition and learn how to compete for seed funding.
Former boot camp participants include Jan Bednar, CEO of Fort Lauderdale-based ShipMonk. The FAU graduate launched the fast-growing company in 2014 to help e-commerce firms package and ship goods.
The cost for the Spanish-language Entrepreneur Boot Camp is $300 and includes the workbook. The fee is $250 for those repeating the course and who already have the workbook. The next English-language boot camp will be held in the fall.
Limited scholarships are available. For more information, contact adamscenter@fau.edu, and to register, click here.
-FAU-