FAU Professor Awarded Top Honors from Management Journal
By Amber Bonefont | 09/18/2023
Tags:
Deans-Office | Entrepreneurship | Faculty-Research | Management | Phil-Smith | Press-Releases
Categories:
Accolades | Announcements | Faculty/Staff | Research
---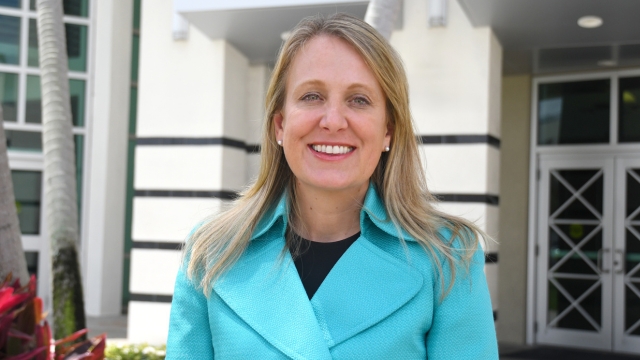 Siri Terjesen, Ph.D., an associate dean in Florida Atlantic University's College of Business, was awarded top honors for a paper published in a leading management policy journal.
"Capitalism, Cronyism, And Management Scholarship: A Call for Clarity" won best article in the Academy of Management Perspectives. The article, focusing on defining capitalism, was co-authored with Peter G. Klein, Ph.D., professor at Baylor University, R. Michael Holmes Jr., Ph.D., professor at Florida State University, Nicolai Foss, Ph.D., professor at Copenhagen Business School and Justin Pepe, Ph.D., assistant professor at Old Dominion University.
"There are so many different topics in business policy that I'm honored that the selection committee focused on our topic of distinguishing between capitalism and cronyism," Terjesen said. "It is an exciting distinction since this is the top management policy journal."
The paper, published last year, argues that capitalism is blamed for many issues in society due to a lack of understanding of its true nature and a confusion between it and cronyism. The paper defines both capitalism and cronyism and outlines the true differences between the two.
"We believed that there is a misunderstanding in today's world about capitalism, and that it's important to distinguish between the two. Many people who are opposing capitalism are really opposing cronyism," Terjesen said.
Awards for articles are based on whether the ideas presented are original and provocative, advance the mission of the publication and if the paper provides a clear contribution to the field of management. The Academy of Management, founded in 1936, is one of the leading professional associations for management and organization scholars, boasting a community of almost 18,000 in more than 120 countries. Members to the association are a range of professors and doctoral students in business schools who value knowledge creation and academics in related fields.
Terjesen is an associate dean for research and external relations at FAU's College of Business, as well as the founding executive director of the Madden Center for Value Creation and a Phil Smith Professor of Entrepreneurship.
-FAU-