Adams Center Success Stories
Congratulations to the winners of the 2017 Business Plan Competition!
PAPER - 1st Place & Best Interdisciplinary Team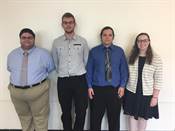 Protection Against Physical Element Removal (PAPER) is a system designed to help prevent against the theft of physical classified documents. Governments and enterprise businesses are in need of PAPER as there is limited technology available in preventing the theft of physical classified documents. PAPER utilizes conductive nanoparticle ink to 'tag' documents, allowing for our system to detect if classified documents are being removed from the premises.
RIPPLE - 2nd Place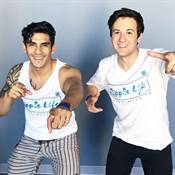 Ripple is a creative micro influencer agency that empowers local celebrities by offering them the ability to rent their social media real estate. Ripple was founded by two young entrepreneurs that believe that creativity, freedom, and technology will shape the future. Ripple is among the best micro-influencer marketing platforms and will be pioneering marketing for the next decade.
IDLE - 3rd Place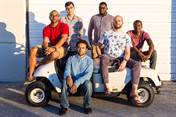 Idle Automation provides self-driving shuttles for university campuses, retirement communities, resorts where short distance travel is cumbersome or inaccessible. We sell entire fleets of vehicles outfitted with various sensors, computing hardware, and our self-driving software. Users can request one of our shuttles through our mobile apps where all a user needs to do is select their destination and how many seats are needed. A vehicle is immediately dispatched and Idle takes care of the shuttle when the trip is completed. This is the simplest way to get you where you need to go.
FIT FAMILIES OF SOUTH FLORIDA - People's Choice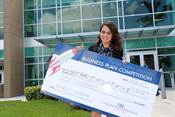 The purpose of Fit Families of South Florida is to increase awareness and educate families that striking a balance between eating right and staying active is crucial for the health and overall success of their children.
SNEAKER IQ - Finalist

With the sneaker resale market being valued conservatively at $2.1 billion and the sneaker eCommerce industry as a whole worth approximately 15 billion, Sneaker iQ is here to capitalize off it. Sneaker iQ is a multi-vendor e-commerce platform that facilities transactions between buyers and sellers, who are looking to purchase highly sought after, authentic sneakers that won't be found sitting on shelves in Foot locker or Champs.
BACON BOXES - Finalist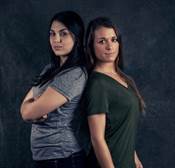 Founded in 2015, Bacon Boxes is the first company to gain Department of Agricultural licensing to produce bacon roses for sale nationwide. The bacon is hand crafted and sourced pasture raised from family owned farms that utilize a higher standard of animal and crop care. Since the initial launch Bacon Boxes has began a subscription service and expanded into confectionary products.
Contact Us
Adams Center for Entrepreneurship
DeSantis Pavilion 201
777 Glades Road
Boca Raton, FL 33431
adamscenter@fau.edu
phone: 561-297-3654
Fax: 561-297-2675
map: DS (87) 201
Roland Kidwell
Director
Adams Center for Entrepreneurship
Kevin Cox
Assistant Director
Adams Center for Entrepreneurship