Entrepreneur Boot Camp
Whether you're an aspiring entrepreneur or ready to take your existing business to the next level, the Entrepreneur Boot Camp is for you!
This fast-paced certificate course empowers promising entrepreneurs and ambitious small business owners with the tools to write a successful business plan, find financial backing, and design a blueprint for success!


Our Spring 2021 Boot Camp is already in session! If you have any questions or want to know how to get involved in the future, email adamscenter@fau.edu.
Upon completion of the Boot Camp, you will be prepared to enter the prestigious FAU Business Plan Competition or the FAU Tech Runway Launch Competition and compete to fund your business.
Through 24 contact hours, Entrepreneur Boot Camp students learn:
Why a business plan is necessary
How to write an effective business plan
How to pitch a plan to investors
How to determine sales methodologies and how to project sales revenues
How to enter a business plan in the prestigious FAU Business Plan Competition and compete for seed funding
In addition, Entrepreneur Boot Camp students will:
Discover the most effective research tools available, from using databases in researching competition to understanding demographics
Learn fundamental concepts for creating an impactful marketing plan
Determine sales methodologies and how to project sales revenues
Learn all types of techniques and tools to gain investor attention from family and friends, crowdsourcing, SBA, and institutional funding
Course Overview
Entrepreneur Boot Camp is made up of eight sessions and includes access to mentor consultation via the Entrepreneur In Residence program.
All participants will receive a Florida Atlantic University Certificate upon satisfactory completion of all sessions as well as assignments and class discussions. To receive the FAU certificate, unexcused class absences must not exceed two (2) sessions and participants must be on time.
Check out SUCCESS STORIES from previous entrepreneurship boot camp students!
Instructors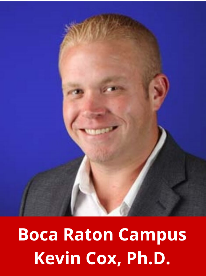 Kevin Cox has a Ph.D. in Entrepreneurship from Florida Atlantic University's College of Business. Prior to pursuing his Ph.D., Kevin received his degree in Management, with minor in Entrepreneurship as well as a Master of Science in Entrepreneurship from the University of Florida. Currently, he serves as the Assistant Director for the Adams Center for Entrepreneurship at FAU, Entrepreneurship Professor, instructor for the new venture accelerator at FAU's Tech Runway, instructor for FAU's entrepreneurship bootcamp, and manager/instructor for FAU's Veterans Florida Entrepreneurship Program. To date Kevin has taught, mentored, and worked with hundreds of startups providing expert advice and consultation support the survival, growth, and performance of these early stage businesses. He has also published many research papers and book chapters, as well as dozens of conference papers on entrepreneurship.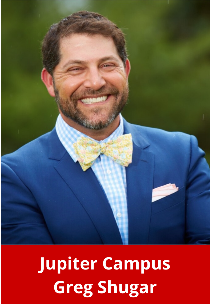 Greg Shugar is one of the earliest players in ecommerce and still operates in the space some 15+ years later. In 2004, while practicing law in Chicago by day, he and his wife spent their nights creating The Tie Bar, a men's accessories brand, in the basement of their home. Soon enough, The Tie Bar, which was one of the first ever native menswear direct-to-consumer brands, became the largest-selling brand of neckwear online. The brand has been featured on the pages and covers of GQ Magazine, sold at Nordstrom's since 2012 and collaborated to create capsule collections with celebrities Jesse Tyler Ferguson and Dwayne Wade. In 2013, a private-equity firm acquired The Tie Bar from the Shugars.

Only 40 years old at the time, Greg wasn't finished. He quickly co-founded Thread Experiment, the world's first brand of home bedding dedicated to men. Now entering its 6th year of business, Thread Experiment is one of the leaders in the crowded industry of online bedding.

Last year, Greg found himself back in the neckwear game when he acquired Beau Ties, Ltd. of Vermont. Beau Ties is a 27-year old brand of men's accessories which started as a print catalogue company and has now moved over to the digital world. But unlike Greg's previous brands, Beau Ties manufactures its own neckwear here in the U.S. They are one of just a handful remaining.

Despite all this, Greg also dabbles in angel investing, taught Entrepreneurship at Florida Atlantic University and regularly speaks on topics related to branding and entrepreneurship. He's also a decent tennis player and a political junkie who is a member of the Board of Trustees for the Florida Democratic Party.
Contact Us
Adams Center for Entrepreneurship
Kevin Cox, Ph.D.
email: kcox24@fau.edu
Tel: 561-297-4932