Directions to The Adams Center for Entrepreneurship
Campus Address:
Florida Atlantic University
College of Business, Adams Center for Entrepreneurship
777 Glades Road, Carl DeSantis Pavilion​ (DS), Suite 201​
Boca Raton, FL 33431
email: adamscenter@fau.edu
Tel: +1 (561) 297-3654 | WhatsApp: +1 (561) 297-3653
Directions to Campus: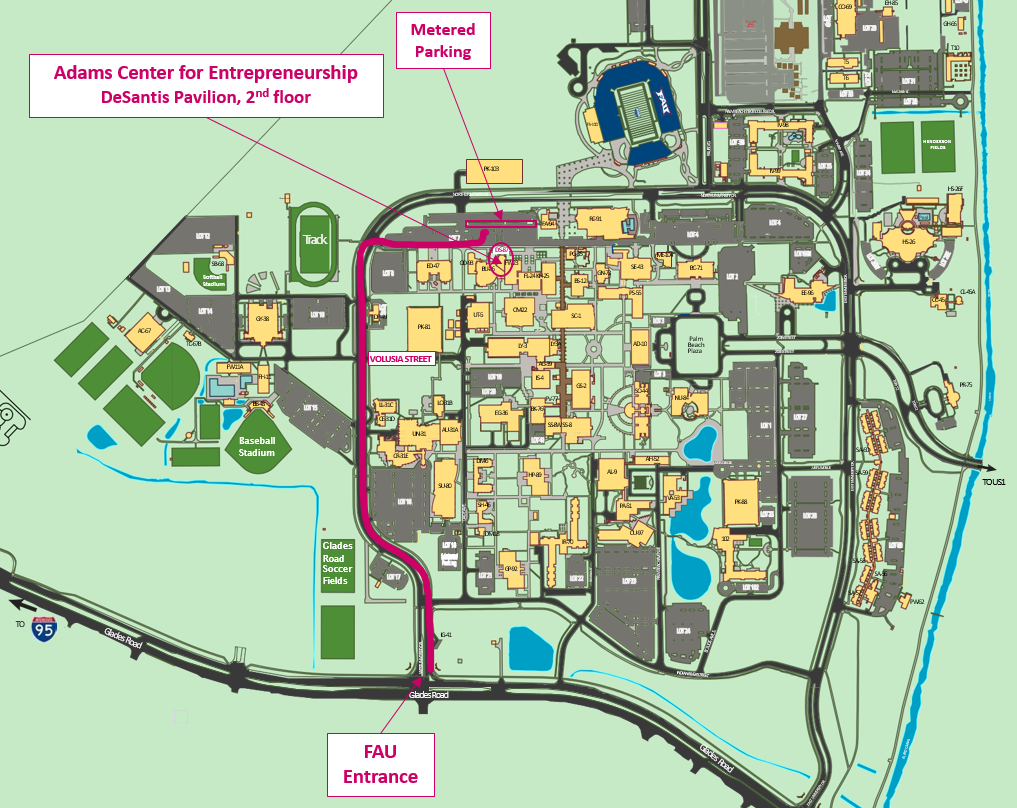 Exit the highway on Glades Road (Use I-95 exit 45 or Florida's Turnpike exit 75).
Head east on Glades Road to 10th/University Drive. The first and main entrance to FAU will be on the left.
Turn left into campus. You will see a welcome kiosk on the right as you enter. Continue straight, bearing left onto West University Ave.
Go through 2 traffic lights. At the 3rd traffic light, make a right into the parking lots adjacent to the College of Business.
Other Resources:
Use Google Maps to get detailed directions to campus from your current location
To see a map of the Boca Raton Campus, click here.
Metered Parking:
Metered parking spots can be found in the back row of the College of Business building.

To see a map of metered parking, click here. Metered parking is highlighted in yellow.
The Adams Center for Entrepreneurship Office: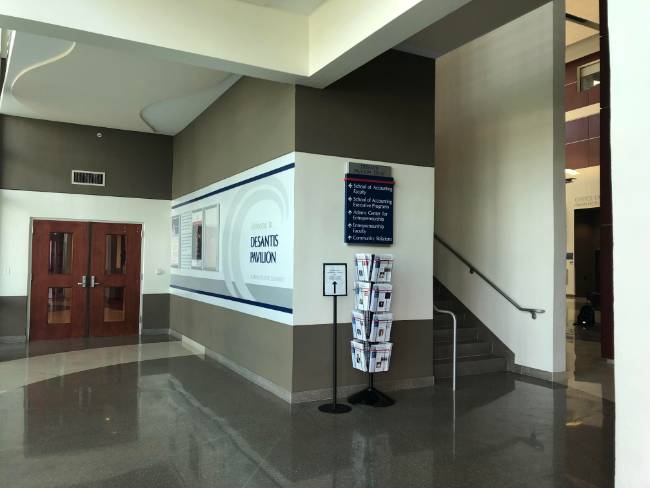 When you enter the College of Business atrium from the parking lot, the stairs will be located immediately on the left hand side
Take the stairs to the second floor of the Carl DeSantis Pavilion.
Go through the double doors.
The Adams Center for Entrepreneurship office is the first door on the right side, suite 201.