Veterans Florida Entrepreneurship Program
Get Help Starting Your Veteran-Owned Business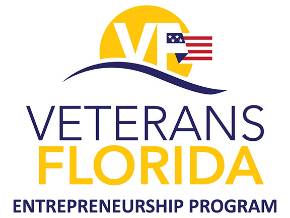 Florida Atlantic University is a network partner of Veterans Florida Entrepreneurship Program that offers on-campus instruction and access to local resources such as business leaders and mentors. We encourage veterans to sign up for entrepreneurship courses.
To sign up for the veterans entrepreneurship courses:
VISIT THE VETERANS FLORIDA WEBSITE
Boca Businessman Receives Governor's Young Entrepreneur Award

Logan Skees, who co-founded Trainerspace, received the Governor's Young Entrepreneur Award


TALLAHASSEE, FL — Boca Raton businessman Logan Skees received the Governor's Young Entrepreneur Award on Tuesday. The 25-year-old Marine Corps veteran co-founded personal training studio Trainerspace with two other U.S. military vets. Skees serves as director of business development for the business.
His partners are Cary Reichbach and Chris Brown. Skees completed the Veterans Florida Entrepreneurship Program in 2016.
"I'm proud to recognize Logan with the Young Entrepreneur Award today for his hard work to grow Trainerspace," Gov. Rick Scott said. "I would also like to thank him for his service in the military. Florida is one of the best states in the nation for veterans, and we'll keep working to ensure our brave service members like Logan have every opportunity to succeed in our state."
Skees said that he was "beyond grateful" for the recognition.
"Empowering our clients at Trainerspace to reach more of their full potential through both safe and effective personal training is an absolute privilege," he said. "I am honored to continue my service to this great nation through combating our greatest adversaries: obesity, heart disease and diabetes. Semper Fi."
Veterans Florida is a non-profit corporation created by the State of Florida to help veterans transition to civilian life. The organization connects veterans to employers and connect employers with grant funds to hire and train veterans while educating veterans on how to open their own businesses in Florida.
Contact Us
Roland Kidwell
Director
Adams Center for Entrepreneurship
Kevin Cox
Assistant Director
Adams Center for Entrepreneurship
DeSantis Pavilion 201
777 Glades Road
Boca Raton, FL 33431
adamscenter@fau.edu
phone: 561-297-3654
Fax: 561-297-2675
map: DS (87) 201