Healthcare Information Systems

What is Healthcare Information Systems?
Healthcare Information Systems (HIS) is an important and growing field at the intersection of healthcare and information technology. As hospitals and physicians move towards electronic health records systems, an increasing number of professionals will be needed to help develop these systems, protect patient data and information, and train new users to utilize these new systems.
HIS professionals ensure that the electronic data that medical professionals manage is maintained and exchanged accurately and efficiently.
Professionals with HIS skills also help capture, transmit, and use health information improve complex health care processes.
As the population ages, more medical services will be required and more data and insurance claims will need to be managed, increasing the demand for HIS professionals




ADMISSION INFORMATION
Tuition
The program consists of four undergraduate courses (12 credit hours). The tuition for the program is calculated based on the number of credits taken. Current tuition rates can be found on the FAU Controller's site or in the FAU Catalog.
Length of Certificate Program
The program consists of four undergraduate courses (12 credit hours). We offer courses for this program each Fall and Spring semester, so the length of the program depends on how many classes you want to enroll in.
How to Apply?
There is no formal application or admission for the certificate program. If you are not currently an FAU student, you must first register as non-degree seeking student to obtain a Z number, and then register for the courses. Click here to register as a non-degree seeking student.
Completion of Certificate
Once all four courses for the certificate are completed, to receive your actual certificate, you need to fill out the certificate application form and submit the completed application to COB advising.
Upon completion of all the certificate requirements (minimum grades of "C" required in all courses taken), you will be awarded the certificate.
Course Schedule
All courses are generally scheduled in Boca Raton campus. Sometimes courses may be scheduled online or on the Davie campus, but it cannot be guaranteed. You can view the schedule of courses on the FAU website - choose the semester you are interested in, College of Business, Information Technology and Operations Management as the department, undergraduate level. To view courses available online, select Online BBA as the department.
PROGRAM INFORMATION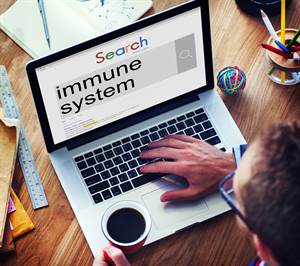 The Healthcare Information Systems minor and certificate are jointly offered by the Department of Information Technology and Operations Management and the Health Administration program of the College of Business Management Programs Department.
The Healthcare Information Systems program enhances the qualifications of students pursuing careers in fields related to healthcare.
The Healthcare Information Systems Certificate is available to business professionals and to students who have already completed their undergraduate degrees in business or other areas.
Students cannot obtain both a certificate and a minor in Healthcare Information Systems.
The program require 12 credits each, with minimum grades of "C" required in all courses for the certificate. For non-business majors, waiver of related prerequisites may be made on a case-by-case basis. For exceptions, a petition should be submitted to the ITOM Department Chair or the Health Administration Program Director.
COURSE INFORMATION
The courses below comprise the Healthcare Information Systems certificate.
You must choose two of three courses from the Management Information Systems Courses listed below. These courses focus on aspects of data management and service management.
You must also take the two Healthcare Administration courses listed below. These courses focus on the healthcare aspects of the program.
Please read the descriptions of each course below for more information.
Management Information Systems Courses
(Select two of the three courses below):
ISM 4381 - Healthcare Information Systems: Introduces the fundamentals of information systems used for managerial and clinical support in healthcare, including electronic health records. Covered are the concepts of healthcare delivery systems, their integration with workflow processes and employee and patient management, clinical data collection, storage management and data confidentiality and security.
ISM 4041 - Contemporary Issues of Digital Data Management: Covers business processes and frameworks for data collection, storage, retrieval and transfer of digital data. Discusses the various ways through which industry and government compile data for purposes such as marketing, customer relationship management, fraud and crime prevention, e-government, etc. Considers also the business, legal, ethical and social context of data gathering and utilization.
MAN 4029 - Service Operations: Examines the nature and role of services, service strategies, new service development, service processes, service errors, technology and innovation, service facility location, layout and the management of service employees. Also focuses on globalization of services and the measurement and management of service quality.
Healthcare Administration Courses
(Select BOTH courses below):
HSA 3111 - Health Delivery Systems: This course examines previous and modern roles of health organizations and of personnel within health systems, current legislation modifying health delivery, and the effectiveness of health delivery to the consumer.
HSA 3191 - Technology in Health Care Organizations (Prerequisite: HSA 3111): An introduction to the myriad uses of information technology and information systems in the health care industry. Main subtopics are history, basic technical aspects, patient information, organizational management systems, care delivery systems, technical challenges, confidentiality and other practical challenges, and evaluation strategies.
CAREER OUTLOOK
Job Prospects for Healthcare Information Systems Minor and Certificate Holders
According to the US Bureau of Labor Statistics, the "employment of health information technicians is projected to grow 15 percent from 2014 to 2024, much faster than the average for all occupations."
According to SimplyHired, the average salary for healthcare systems analysts is $71,000 and for business analysts with healthcare is $82,000.
Clinical systems analysts are computer systems analysts that manage computer information systems in hospitals or clinics. The median salary for these professionals in 2014 was $82,710, and the projected job growth from 2014-2024 is 21% according to the US Bureau of Labor Statistics.
Jobs in High Demand in Healthcare Information Systems
Healthcare systems analyst
Health information technician
Clinical systems analyst
Business analyst
Health/Nursing informatics specialist
Medical records specialist
Information systems analyst
Chief Medical Information Officer
Existing Professions Benefiting from Skills in Healthcare Information Systems
Healthcare administration
Nursing
Medicine
Biomedical sciences
Actuarial science
Insurance
Information technology
Management information systems