FAU HOSPITALITY and TOURISM ALUMNI SPOTLIGHTS
ALEXANDRA MORALES
FAU has played in integral role in the career path and success of Alexandra Morales. After changing her major twice, Alex was still unsure of what she wanted to pursue professionally. Moving into her senior year, she took HFT 3003 just to fulfill an elective credit and that is when everything changed. After the first day of the first class, Alex knew that hospitality and tourism was what she wanted to dofor the rest of her life. Alex went to change her major for the third and final time and went on to graduate with a major in hospitality and tourism management (August, 2013).
During her last year of college, Alex was able to take HFT 4277 (Club Management) the first semester it was ever offered. At the end of that course, Alex had secured an internship at St. Andrews Country Club in Boca Raton providing administrative assistance to the Catering, Membership, and Human Resources departments. This opportunity would propel Alex to a career in the private club industry.
Since then, Alex has worked at Boca West Country Club and is currently working at BallenIsles Country Club as a Catering & Events Manager. Alex loves her job and enjoys planning social events and activities for the members of BallenIsles.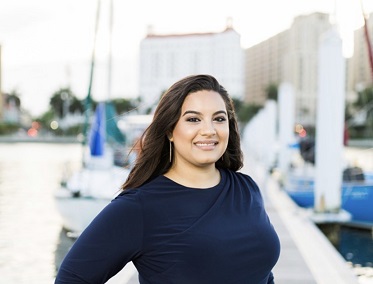 AMBER ALLEN
Amber Allen, heavily explored the Hospitality industry before finding her "calling". She interned at FAU's Alumni Center and fell in love with events. Her next step was a Catering & Events Manager at the Boynton Beach Courtyard by Marriott. And, upon graduation her dream job came at Avondale Travel where she plans high-end, luxury travel for clients and has found her niche in Personal Event Planning!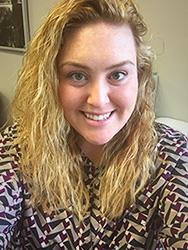 BRANDON HALL
Brandon graduated with degrees in both hospitality and tourism management and marketing in spring of 2013. During his last spring semester, he took a sales internship with Discover The Palm Beaches, the local destination marketing organization (DMO) for Palm Beach County (https://www.thepalmbeaches. com/).

Just before graduating from FAU, Discover the Palm Beaches offered Brandon a full-time position as their Lead Coordinator. Now 5 years and 2 promotions later, Brandon is a Senior Account Executive on their Group Sales team responsible for booking groups, meetings, and conventions within the Florida and Southeast markets. He also manages a team of two other Account Executives. One of his major industry accomplishments came in 2014 when he was recognized by Destinations International (https:// destinationsinternational.org/ ) as a recipient of their annual "30 under 30 award."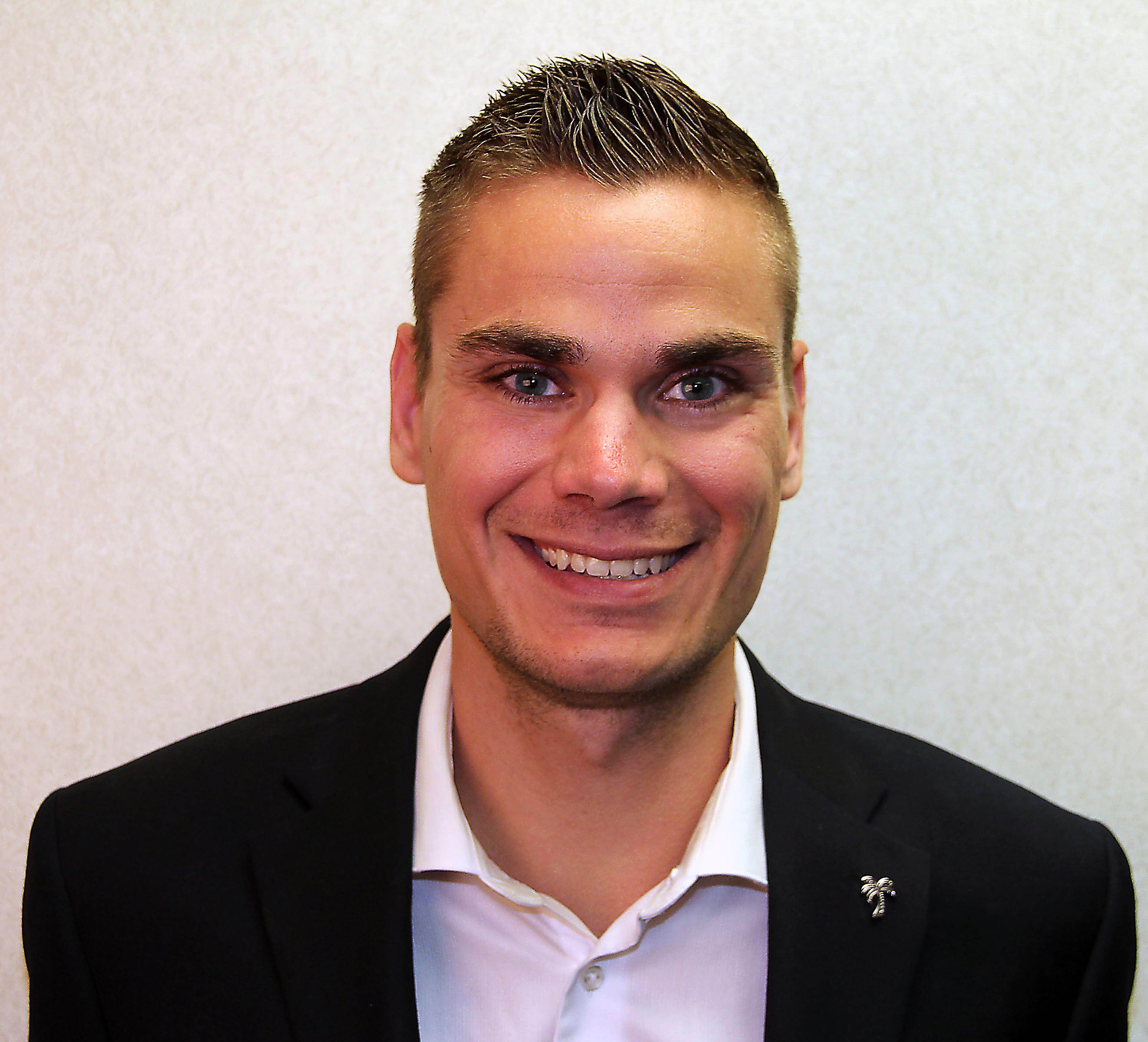 BROOKE WILSON
For FAU alum Brooke Wilson, a chance interaction on the road to her Communications and Hospitality degrees gave her a career path that so far, has been full of growth and early successes.
It was just another day in Dr. Peter Ricci's class for Brooke when, according to her, she caught sight of the signature aqua KE Bag, and she was hooked. The bags that day were carried by Koncept Events' Partner, Angie Nelson, and Director of Culture, Courtney Lohmann who were coming to the class for a panel featuring local DMCs. From the bags to their fresh approach to events, Brooke knew this was a company she wanted to work for, so when KE launched an intern program shortly after, she submitted her resume and got the invite to join the team as a Production Intern.
What Koncept Events loved about Brooke immediately was her incredible work ethic and true excitement for the industry. She wanted to learn it all and would jump in to help with any task, from wrapping client gifts to cutting flowers to onsite production. She even used her artistic skills on custom chalkboard signs. When she decided to stay on after a full year internship, Brooke was promoted to a Production Assistant. As her graduation neared in 2016, the company knew they couldn't let her go and a completely new position was created. In September 2016, Brooke became KE's first Design +Production Guru!
It didn't stop there. Brooke's ambition and incredible work on the design team earned her a coveted position as a KE Program Manager in 2018. In her role, she gets to combine her creativity and problem solving skills to flawlessly execute her clients' events. Outside of events, Brooke's passionate about staying active and healthy. Whether exploring a new South Florida neighborhood, rollerblading the boardwalk or just finding the best places for healthy meals, Brooke takes every opportunity she can to keep her health a priority. In this crazy world of events, that might be one of her secrets to success!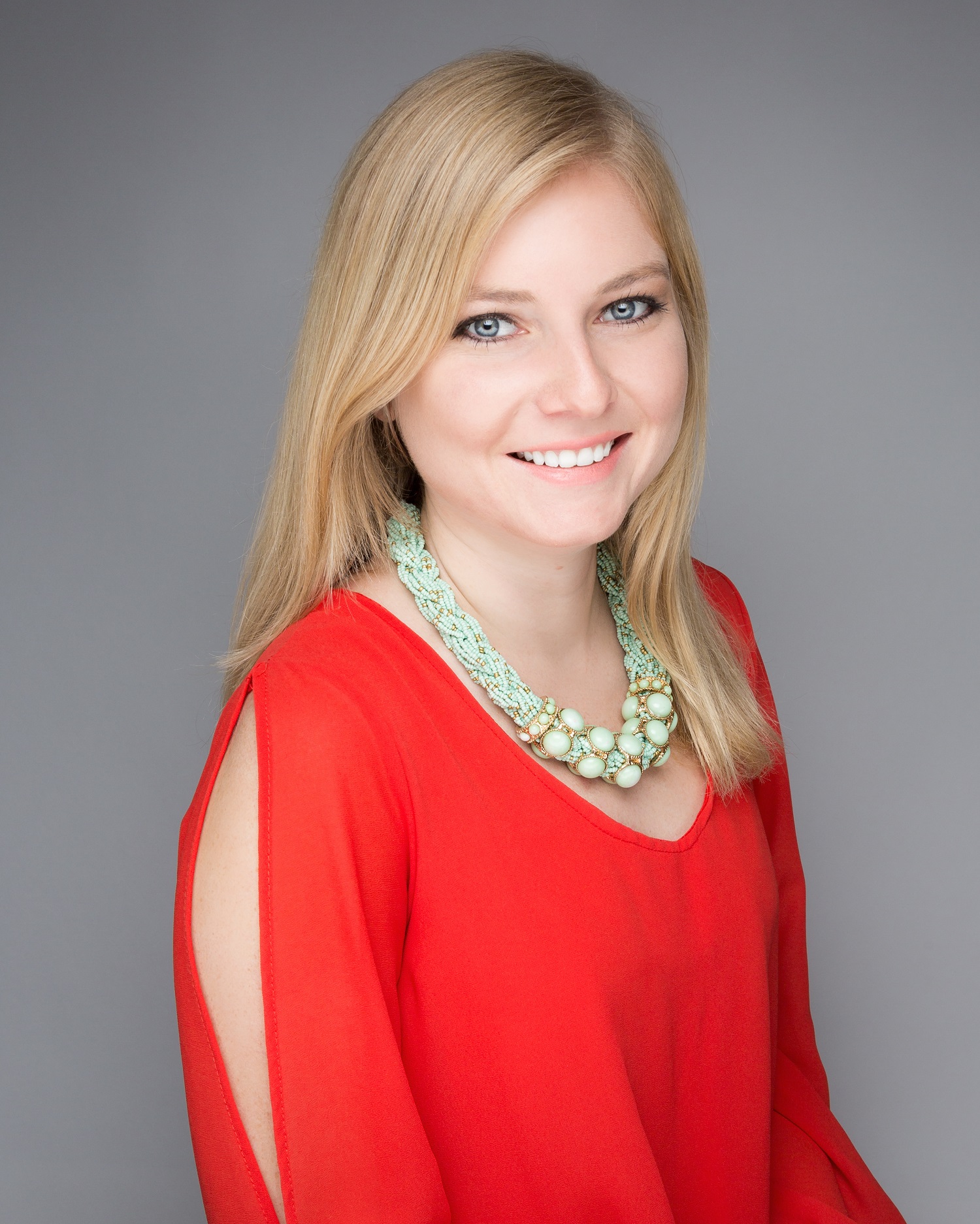 CHELSEA ONSTOTT
Chelsea Onstott was born and raised in Austin, Texas. During her childhood, Chelsea was actively involved in both competitive swimming and musical theater outside of her academic studies. Her success the classroom and pool brought her to South Florida to study at Florida Atlantic University. A full time student-athlete, Chelsea was honored to compete for 4 years as part of the FAU Swimming & Diving team, and served as captain her senior year.

Chelsea planned many events for clubs and teams she belonged to in her younger years. During her freshman year at FAU, she took a course in hospitality and tourism. During that semester, Chelsea fell in love with the discipline. She graduated with a Bachelor of Business Administration (BBA) with a double major in both hospitality and tourism management and marketing.

During her time at FAU, she found valuable opportunities through the hospitality and tourism email job postings from Dr. Ricci. She volunteered for local events as well as serving as an intern with The Perfect Pairing – an events company. Upon
graduation, she served as an independent travel agent before beginning her career in hotels. After gaining invaluable experience as a Sales Assistant at the Boca Raton
Resort & Club, she is thrilled to begin her management career as the SMERF Sales Manager at the GALLERYone- a DoubleTree Suites by Hilton Hotel in Fort Lauderdale, Florida.
Chelsea looks forward to continuing her growth within the Hilton family. Her ultimate career goal is to become a successful Director of Sales and Marketing for a
large resort.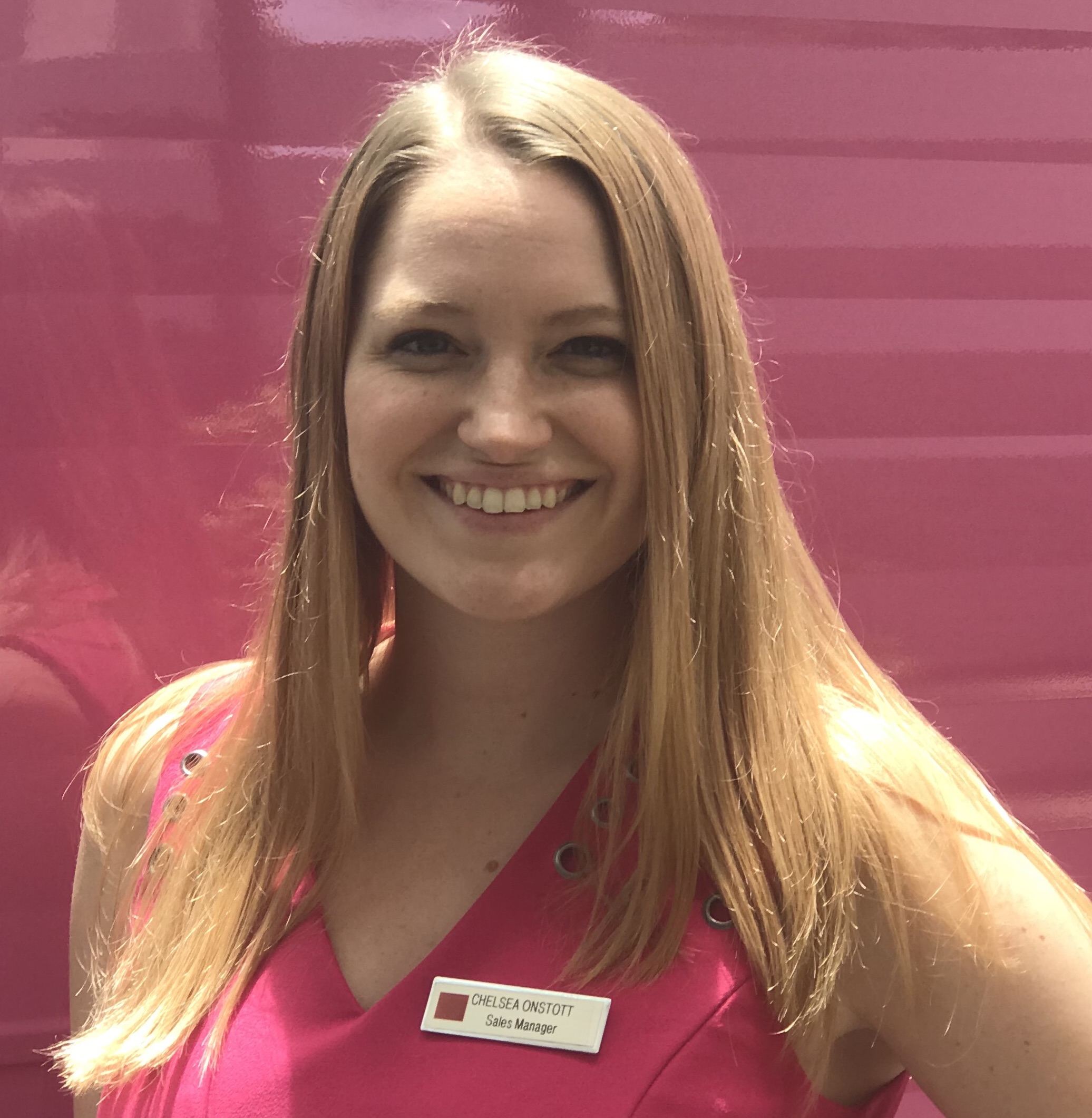 CHIARA TACCA-HESS
Chiara Tacca-Hess graduated cum laude with BBA degrees in both Marketing and Hospitality and Tourism Management. She started her career in hospitality at the Greater Fort Lauderdale Convention and Visitors Bureau as a communications intern and then transitioned into the Hotel industry. As a front desk agent at the Hilton Fort Lauderdale Marina, Chiara was able to put into action the fundamentals she learned in FAU's Hospitality and Tourism Management Program. She was quickly promoted to Sales & Catering Coordinator at the GALLERYone- a DoubleTree Suites by Hilton Hotel. After being promoted to Catering Sales Manager and then to Senior Catering Sales Manager, Chiara took on another exciting role to be on the pre-opening team of the Hilton West Palm Beach. Promoted as the Senior Catering Sales Manager, Chiara was tasked with formulating menus, pricing, standards, etc. as well as bringing business opportunities to the hotel. She has experienced great success with her experience as a pre-opening leader and was instrumental in the hotel's initial and continuing successes. Its introduction to the Palm Beach community from a local catering sales standpoint has been a resounding success. This property continues to outperform its peers in many ways, especially in Chiara's world of events.
Chiara is most proud of earning Hilton's Circle of Excellence Award in 2014 and again 2017. This is Hilton's most prestigious sales award that is measured on sales excellence.
The FAU College of Business, its Hospitality and Tourism Management Program, and Dr. Peter Ricci have all been instrumental in setting me up for success in my career. The continued mentorship is a unique value add to my degree that many don't have the benefit of receiving.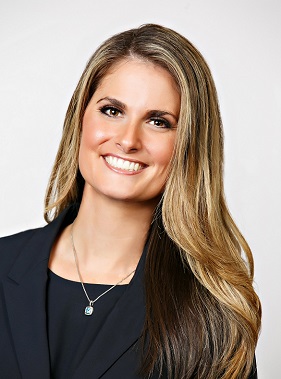 CODY LOCKE
Cody Locke is the Assistant Front Office Manager (AFOM) at the HARD ROCK Hotel at Universal Studios Orlando. The Hard Rock is managed by Loews Hotels & Resorts and is part of an ever-growing complex in Orlando.
A native of Gainesville, Florida Cody's interest in tourism and, in particular, the hotel business started at a young age with family trips. During his first two years of college at Santa Fe State College, he worked at the Best Western Gateway Grand in Gainesville doing anything and everything related to the front desk.
After transferring to FAU and successfully completing the BBA in Hospitality & Tourism Management, Cody received an Assistant General Manager position at the award-winning Santa Maria Suites in Key West. He moved on to become the Front Office Manager (FOM) at the Parrot Key Resort also in Key West prior to his most recent move to Orlando. Cody's long term goal is to become a full service hotel General Manager (GM).
COLBY COOK

Colby is a graduate of FAU with a Bachelor's Degree in Hospitality Management. While attending school full-time, Colby worked full-time in the industry as a Front Desk Agent and Food Runner at Boca Raton hotels.
After graduation, Colby moved to San Diego, CA to begin an internship as a Revenue Analyst with Hilton San Diego. He was offered a full-time Revenue Analyst position, supporting the Revenue Management teams for the Hilton La Jolla Torrey Pines Golf Resort and Hilton San Diego Bayfront Convention hotel, both critically acclaimed Hospitality venues.
After 2.5 years in San Diego, Colby was offered a Revenue Manager position for the Hilton Adelaide, the largest hotel in South Australia, where he spent 1.5 years before being promoted to the Assistant Director of Revenue Management position at the Hilton Sydney in New South Wales, Australia. Working closely with the Director of Business Development, Colby continued developing his skillset with a broader focus on sales and marketing, as well as rooms/ F&B revenue management.
In August 2016, after 1.5 years at the Hilton Sydney, he assumed the role of Director of Revenue Management for the New York Hilton Midtown, one of Hilton Worldwide's largest hotels and most dynamic hotels. During his time in New York, Colby created pace and forecasting tools geared specifically towards Catering and Events that have since been rolled out across the Americas.
Colby now lives in Anaheim, California, working as the Director of Revenue Management for the Hilton Anaheim – a 1574 room property located next to the Anaheim Convention Center and Disneyland Resort.
CORAL BORER

Coral transferred to FAU in 2013 with her Associate of Arts degree from Brevard Community College. All throughout college she held jobs of different levels at restaurants and hotels in the South Florida area. Her love for creating new ideas and customer service led her to study towards the hospitality and tourism Industry. She graduated with a BBA in Management concentrating in Entrepreneurship and a minor in Hospitality in 2015.
During her final semester at FAU, she decided to continue her education and applied for the MBA program at FAU. While working as a Graduate Assistant for Dr. Peter Ricci in the FAU Hospitality and Tourism Program she explored many aspects of the Industry for future career paths. When her MBA was completed in 2016, she took her first role as a recruiter for the MBA hospitality and tourism program.
This work experience led to a sales and promotions role at Virgin Voyages. Her current title is "Account Executive" and she works on the Virtual Sales Crew. Coral looks forward to growing in her role at Virgin Voyages. Coral is truly "making waves" In the cruise industry.
CORY FRIEDMAN

While working at the Luxury Collection on Singer Island as a Front Desk Agent, Cory discovered his passion for the hotel industry. Wanting to learn more, Cory moved on to help open the Seagate Hotel & Spa in Delray Beach, FL as a Front Office Supervisor. Before graduating from the FAU College of Business, he also assisted with the opening of the Wyndham in Deerfield Beach as the AFOM.
Cory then moved to Miami to begin his career working at Soho Beach house as the Front Office Manager. After that position, he joined the IHG Family at the Crowne Plaza Miami Airport as their Guest Services manager to gain experience in a more fast-paced and larger hotel environment.
Last year, he transferred to their boutique property- The Z Ocean Hotel on South Beach where he currently is the Director of Guest Services. Cory also helps provide high level support to the General Manager and the management team. His career goal is to become a General Manager of a luxury boutique hotel property.
DANIEL PARRA

Daniel Parra graduated Magna Cum Laude with a bacehlor's in business administration (BBA) and major in hospitality and tourism management from FAU. He successfully completed the Disney College Program where he worked in front desk operations at one of their top resorts. This great experience led to a front desk role at The Breakers Palm Beach. Next, he completed his MBA with concentration in hospitality and tourism at Lynn University. He returned to front office leadership roles at KOLTER Hospitality at their Hyatt Place properties and served as the Front Office Manager. His desired path is to be a full service hotel General Manager. As such, he recently transitioned to sales and marketing to learn the next component of full service operations. His current home is the Wyndham Boca Raton Hotel where he serves as Sales Manager. Daniel hope to be a General Manager within the next few years.
DAVID VITERI

David Viteri graduated with two bachelor's degrees - one in International Business and the second one in Hospitality and Tourism Management. After realizing his true love was working within the hospitality sector, he pursued his other passion of digital marketing.
David's career path has taken him from CENDYN digital marketing (locate in Boca Raton) to the Seminole Tribe of Florida where he was the manager of Digital Marketing for their Seminole Casino Coconut Creek. After that, he went on within the Tribe to help start the new HARD ROCK ENERGY drink and served on their the opening marketing team. He was recruited to spearhead the marketing of the Boca Raton Resort & Club as their Director of Digital Marketing. After successfully transforming the resort into digital, David launched Viteri Global Marketing, a digital marketing agency that helps small to mid size businesses gain visibility, discovery and conversion through search, social and content marketing.

David believes that the FAU College of Business and, in particular, the Hospitality and Tourism Management Program, will thoroughly prepare you by providing real world experiences in and out of the classroom.
JEFFERY KATZ

Jeffrey started his career at FAU in the pre-business Learning Community (LC) taught by Dr. Peter Ricci. Exposed to hospitality and the variety of career opportunities during the learning community experience, Jeff was added to the hospitality & tourism job listing where he quickly found a great match for an internship. His first position as intern was with Marriot Vacation Club's Ocean Pointe in Singer Island. This opportunity brought out his love for the hospitality industry and, in particular, for guest service.
After successfully concluding the internship, Jeffrey accepted a position as the Assistant Food and Beverage Manager at the Embassy Suites by Hilton in Boca Raton. During his time there he helped rebrand the hotel's restaurant - the 53rd St Grille and Bar - as well as serve in simultaneous roles for banquets and overseeing the Embassy's brand-standard daily breakfast and happy hour offerings.
Jeff graduated with his Bachelor of Business Administration in Hospitality and Tourism Management while working at the Embassy Suites Boca Raton. A year after his graduation he was offered a position as a Guest Service Supervisor with Hilton Worldwide at it's corporate-managed property, the GALLERYone DoubleTree Suites in Ft. Lauderdale.
Jeffrey aims to become a General Manager of a full service hotel and eventually to become a franchisee of his own.
JOHN MARTIN

John is a graduate with a BBA in Hospitality Management. After spending 20 years in retail and retail management positions, he became more interested in the hospitality side of the guest service industry and pursued his BBA degree.
He has worked with the Embassy Suites in Boca Raton for the past 3 years in various roles of Front Desk Agent, Front Desk Supervisor, and now Accounting Assistant to the Controller.
John's goal is to become a General Manager of a full service hotel.
JORDAN CARLTRIDER

Jordan got his foot-in-the-Hospitality-door working part-time as a Golf Pro Shop Attendant at a Palm Beach Gardens Country Club while a senior in high school. Jordan rose the stakes while attending FAU, increasing his workload to full-time in pursuit of his Bachelor's Degree in Hospitality Management.
Post-graduation, Jordan accepted Server and Card Room Attendant positions at Ballenisles Country Club in Palm Beach Gardens, FL. Through hard work and dedication, Jordan earned various promotions, from Purchasing Analyst to Receiving Clerk for Purchasing to Food & Beverage Analyst.
Jordan's most recent promotion has earned him the title of Food & Beverage Controller--a position he holds to this day. Jordan has many daily responsibilities, including overseeing the receiving team, creating purchase orders, receiving product deliveries from vendors, month-end inventory, handling invoices, and he also works closely with the Executive Chef, Property Controller, and Clubhouse Manager. Jordan admittedly loves his job and strives to continually improve his near-thirty million dollar property.
JORDAN HOROWITZ

Jordan Horowitz graduated from FAU with a bachelor's degree in communication and a minor in hospitality and tourism management. Further, he pursued his certificate in Meeting and Event Management.
Before attending FAU, Jordan started working in the Games Department at Six Flags Great Adventure in Jackson, NJ at age 15. By 19 years old, Jordan was the Department Trainer and Area Supervisor for that same department. In the years that followed, he continued his advancement with the company. During his four year career at FAU, Jordan held multiple positions while being a full time student, including Walt Disney World's College Program Internship and then becoming FAU's first Event and Marketing Intern with Chartwells on campus. Jordan is also a member of the Sigma Chi Fraternity and was elected Philanthropy Chair twice during his time with the organization. "Rent A Sig", a philanthropic event he created, still runs to this day.
Just before graduating, Jordan was selected for the Walt Disney World's Graduate Management Intern for Theme Park Operations. Out of 37,000 applicants, Jordan was able to put his knowledge acquired from FAU's hospitality & tourism management courses to the test at Disney's Animal Kingdom Theater Operations. After the six-month program with Disney was completed, Jordan relocated to Brooklyn, NY to become the Assistant Manager for the Games Department at Luna Park in Coney Island. Jordan's newest role is as a manager in development with ENTERPRISE Rent a Car also in the New York City Region.
LINSEY BARRETT

Linsey Barrett graduated in the Fall of 2017 with majors in marketing and Hospitality & Tourism Management plus a minor in Business Law. While at FAU, Linsey was Vice President of the FAU Women's Lacrosse Club, a member of the National Honors Society of Success and Leadership, member of Owl Breaks Lead & Serve Organization. In the hospitality industry, she was a student member in Meeting Professionals International South Florida Chapter (www.mpisfl.org)
Linsey started her hospitality marketing career as intern with Discover The Palm Beaches and was quick promoted within a short time Specialist in Global Sales & Destination Services. Linsey is an avid volunteer with the Special Olympics, Buddy Walk, Autism Speaks, and National Down Syndrome Society among others.
MARY APPLE
Mary began her career as a Front Desk Agent at the Courtyard by Marriott Fort Lauderdale East while
working towards her bachelor of business administration (BBA) at FAU. She became enamored by the challenges and excitement of day to day hotel operations. With a new found desire to "turn frowns
upside down" and a passion for business Mary decided to pursue a career in hospitality.

In 2008 she began working at the newly opened Courtyard by Marriott Fort Lauderdale Beach where shefound opportunity for new experiences and growth. During her tenure she became the acting manager on duty for the hotel, employee of the year and President of the CARE Committee for associate engagement. Upon graduating from FAU in 2010 she was promoted to Front Office Manager and quickly achieved Manager of the Quarter.

As her passion for people and the hotel industry continued to grow she accepted an opportunity at the
Courtyard by Marriott Fort Lauderdale East/Lauderdale-by-the-Sea as an Operations Manager in 2013. In her new role she managed the Front Desk, Sales, and the Courtyard Bistro restaurant. In 2015 she was promoted to the General Manager position and is responsible for all hotel operations, maintaining guest satisfaction, and achieving financial goals.
As a General Manager, Mary continues to recognize the importance of education and her passion has
brought her back to FAU for her Masters of Business Administration (MBA) with a specialization in
Hospitality and Tourism Management. She intends to expand her knowledge through FAU's MBA
program and continue growing within the hospitality and tourism industry.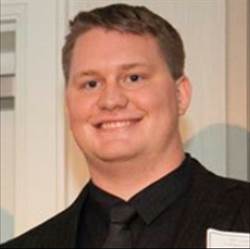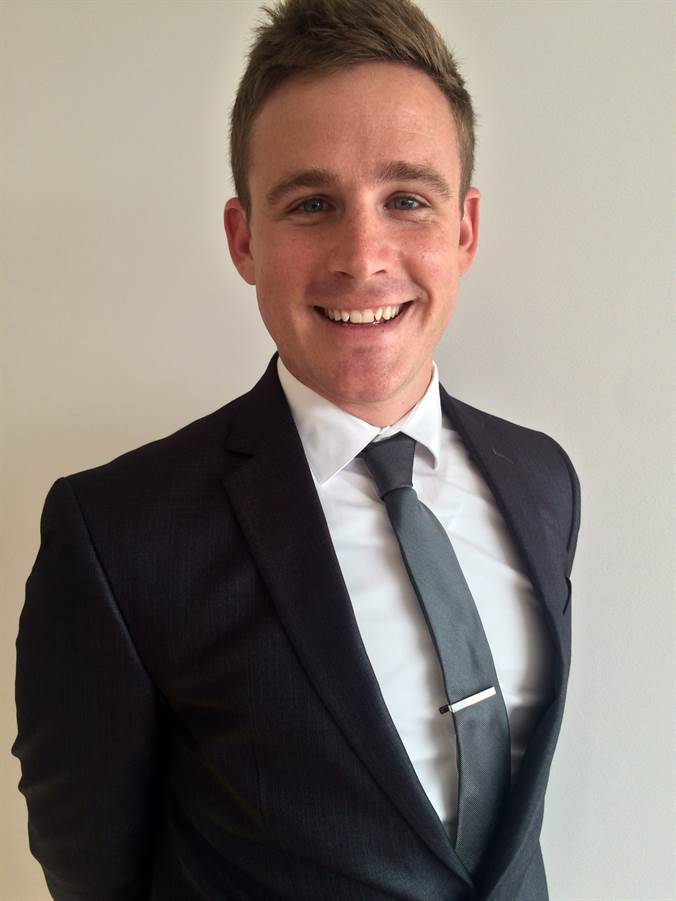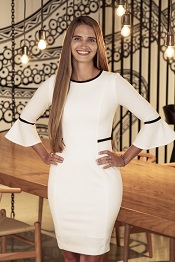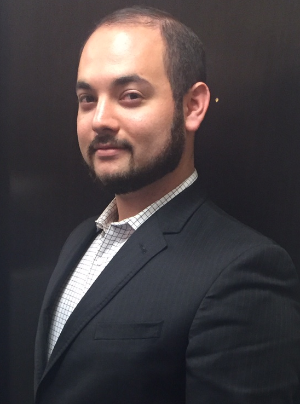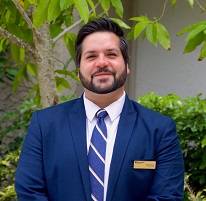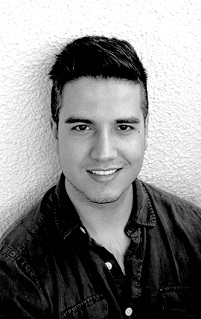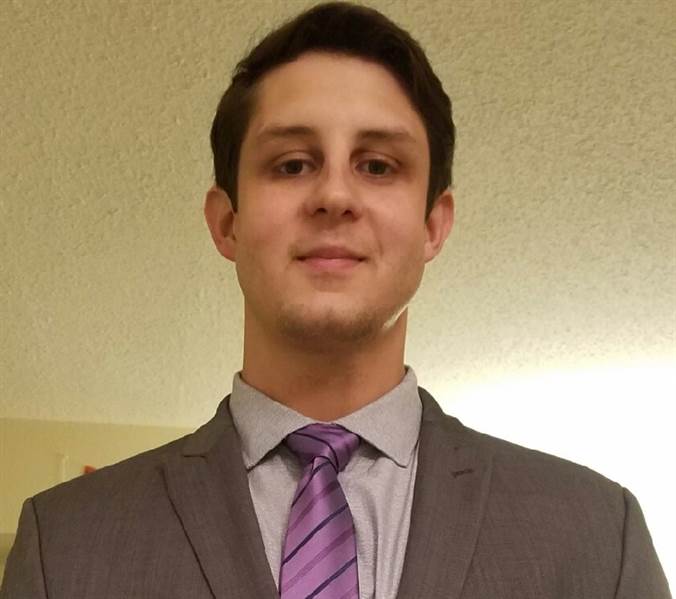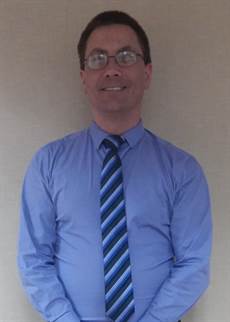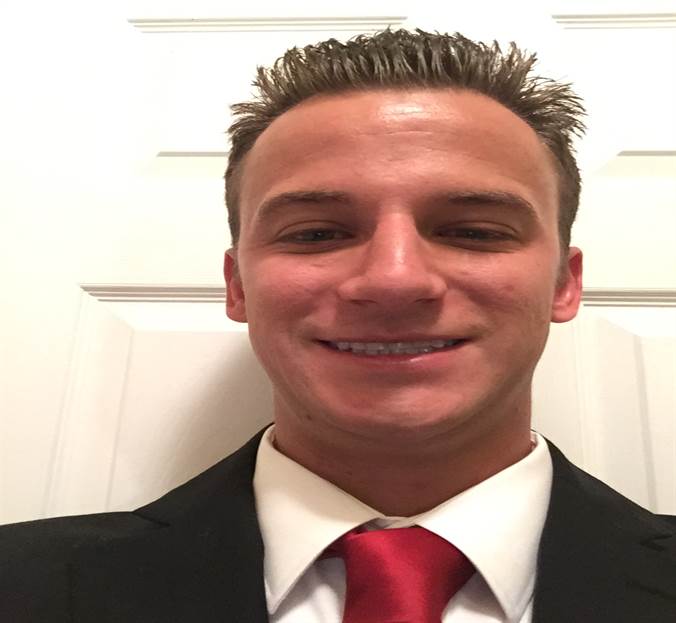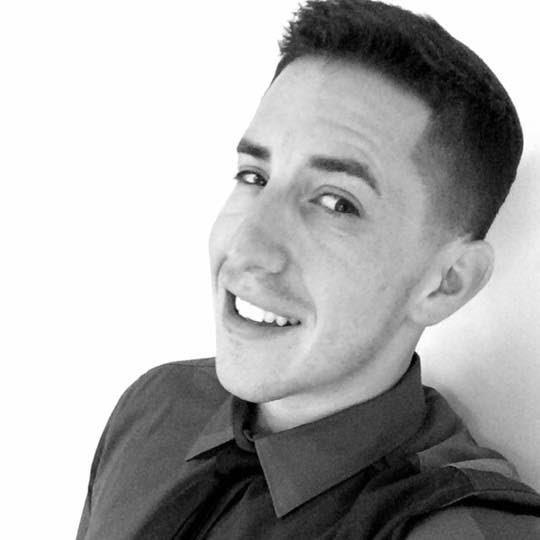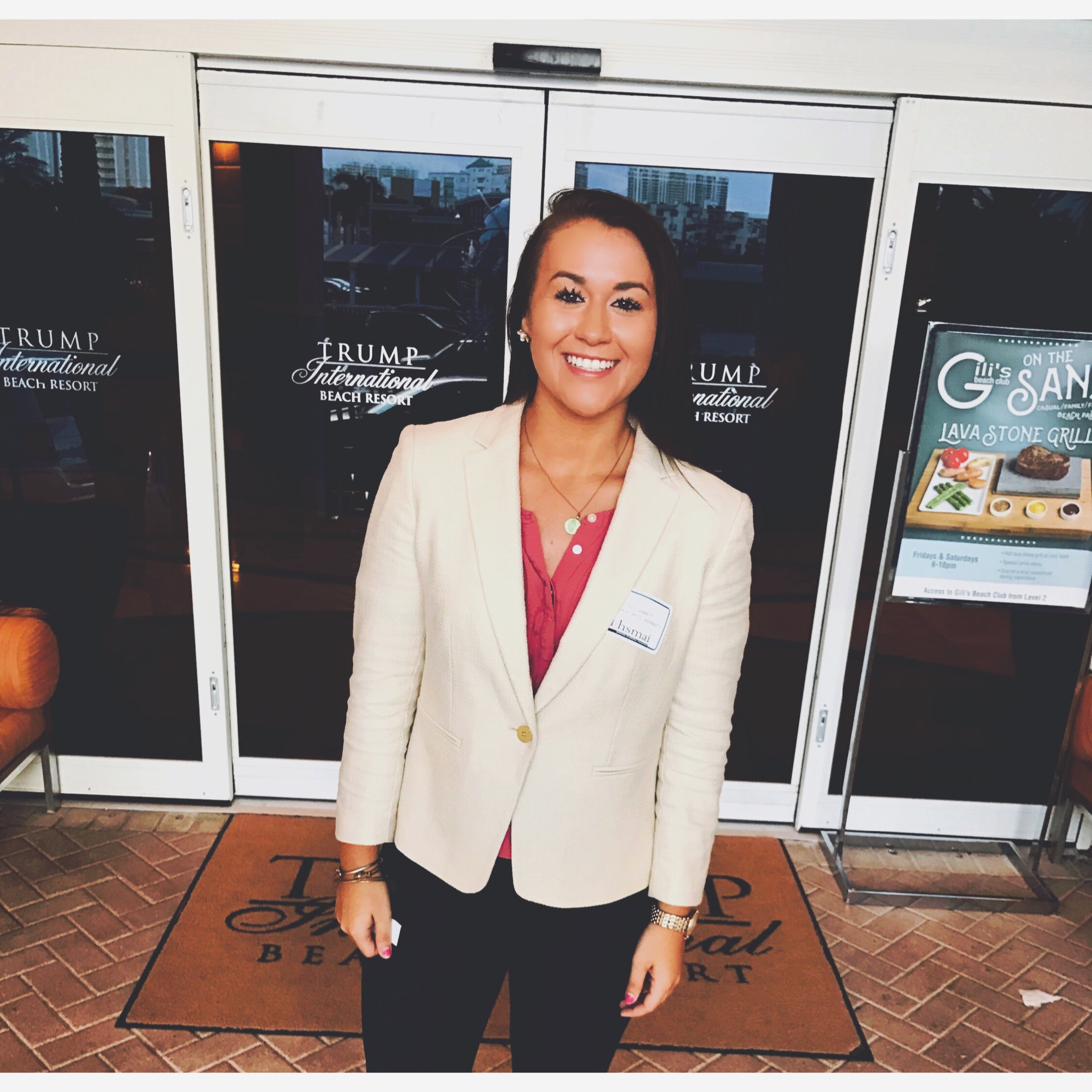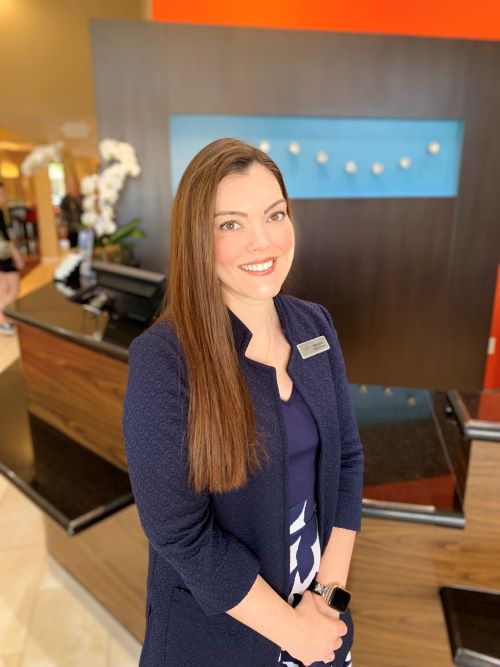 MICHAEL PROVENZANO
Michael Provenzano started a career in the marketing industry during his junior year as an Account Executive for a local online advertising agency. After spending 10 months in marketing sales, he realized that his passion would likely fall elsewhere. As fate would have it, it was the summer after he left his job that he decided to take Introduction to Hospitality Management with Dr. Peter Ricci. Although the seeds of interest had already been sown, this class with Dr. Ricci was what convinced Michael that the hospitality industry would be his calling. Michael began to pursue a bachelor's of business administration in hospitality & tourism management to complement his other bachelor's in marketing; he successfully completed both bachelor's degrees in 2016.
Eager to begin his career in hospitality somewhere different than sunny south Florida, Michael began to apply to jobs at major ski resorts in Utah and Colorado a month before his graduation date. Although many opportunities presented themselves prematurely, he finally accepted a concierge position at the Doubletree by Hilton in Breckenridge Colorado on the day of his final class with Dr. Ricci. Wasting little time, Michael moved to Breckenridge, Colorado on August 14th, a mere 5 days after his graduation. He has a strong belief that hospitality and ski resorts will remain his passion during the years to come and aspires to have a ski resort of his own some day.
MOHAMMED RAZIB

A college athlete, Mohammed Razib graduated with a passion for Hospitality & Marketing. As a Digital Strategist with Cendyn he handled such clients as The Breakers, Universal Hollywood Events, and Atlantis. More recently, Baywood Hotels has appointed him eCommerce Manager responsible for digital marketing across their entire portfolio of hotels within multiple brands of Hilton, Marriott, and IHG.
NICHELLE JACKSON

Nichelle Jackson graduated from FAU with a BBA in Management and double minors in both operations management and hospitality and tourism management. She also received Certificates in hospitality management and meeting and event management.
In Nichelle's freshman year of college she began working her first job at FAU's Student Union. She began as a set crew staff member and later was promoted to Operations Manager. In the beginning of her senior year she was promoted again as the Student Director of Logistics where she oversaw 14 Set Crew Staff. She also interned with the Fairfield Inn by Marriott franchised property in Boca Raton. In her last semester she worked part-time for Chartwells on the FAU campus.
Upon graduation, Nichelle was hired in a manager in training (MIT) program with Ocean Properties Limited based out of their regional office in Delray Beach, Florida. Her home property is the Residence Inn by Marriott in Delray Beach, Florida. She will be in the program for 12-18 months.
In the future, Nichelle desires a career in hotel catering & events management, but she remains open to any and all careers and learning opportunities in the hospitality industry.
NICOLE WENGERT
Nicole started at FAU in 2011 as an undecided major and soon realized the hospitality and tourism industry was for her. After completing high school with a culinary arts degree at Atlantic Technical Center in Coconut Creek, Florida, she found out that the day-to-day of a chef's work was not her end goal, but she wanted to stay within the overall hospitality business in a role more to her liking. Nicole (and her twin sister!) both graduated Summa Cum
Laude with a BBA in hospitality and tourism management from FAU in 2015. The very same week she started her official career as a sales coordinator at GalleryOne Doubeltree by Hilton in Fort Lauderdale. While a student at FAU, Nicole also gained previous experience at the Hyatt Place brand as a Gallery Host (front desk associate) and, later, a Manager Development Program (MDP) at the Boca Raton Resort & Club.
After 1 year as sales coordinator Nicole was promoted to sales manager. Nicole looks forward to growing within the Hilton family of brands and honing her sales skills.
NICO DiPERNA

Nico DiPerna started his educational journey with FAU High School and transitioned to become a major in FAU's Hospitality and Tourism program. Throughout his college and high school experience, he worked in the cruise industry as the Disney Specialist for WMPH (We Make People Happy) Vacations, where he "made people happy" through booking magical vacations for all of his clients. During his time at FAU, Nico made a name for himself as the Boardwalk Bus Greeter through the Disney College Program, even receiving a letter of commendation from Walt Disney World's president, George Kalogridis.
After graduating in 2016, Nico went on to start Magic Carpet Concierge, a full service travel concierge specializing in private tours, cruises, and all things Disney. While building his business, Nico managed Rafina Greek Taverna, a beautiful Greek restaurant in Boca Raton. Managing Rafina lined him up to pursue his next big opportunity as a restaurant owner/operator. His latest project is Taverna Evia, a contemporary Greek Bistro in Coral Springs, Florida.
Through both of his business endeavors, Magic Carpet Concierge and Taverna Evia, Nico is always looking for ways to make guest service magic!
RACHAEL PONZAN

Rachael Ponzan, a native of Louisville, Kentucky, came to the South Florida coast for her hospitality & tourism management studies at FAU in 2006. She started working at the Boca Raton Resort & Club in activities & events during her senior year of the BBA program. Upon graduation, she moved onward and upward in food & beverage at the Resort staying within the Hilton family for almost four years.
Her underlying love of marketing took her next to CENDYN where she joined their digital advertising team. Working with resorts, hotels, and casinos, she has grown from an entry level position to VP, Client Management & Operations overseeing Digital Advertising including the Accounts, SEM, Strategy, Social and Ad Operations teams. Her job includes build outs, plan project executions, growing online marketing strategies and presence, and so on and so forth.
Rachael, her husband, and twin boys enjoy going to the beach, playing with their rescue pup, and volunteering. She is currently a volunteer with the Junior League of Boca Raton.
RICHARD HESS

After pursuing his bachelor of business administration (BBA) degree in hospitality and tourism management, Richard Hess moved quickly to senior management in the hospitality industry. His first stop was as Operations Manager for AVIS Rent a Car in Ft. Lauderdale. Next, he moved to a Hilton corporate-managed property as Assistant Director of Housekeeping at the beautiful Hilton Fort Lauderdale Beach Resort and Spa. While there, he assumed the roles of Assistant Director of Front Office and Food & Beverage Manager. He was recognized as Manager of the Year during his time at the Hilton Fort Lauderdale Beach Resort.
He left Hilton Worldwide briefly to get "new hotel opening experience" at the Marriott Pompano Beach/Fort Lauderdale Resort and Spa managed by URGO Hotels. He served in the leadership role of Director of Front Office for this property once opened.
Richard returned to Hilton Worldwide as his career goals include a desire to work in luxury properties. He then joined their luxury division as Director of Front Office at the world famous Boca Raton Resort & Club. Richard continued his ascent throughout a variety of leadership roles at the Resort and currently holds the role of Director of Rooms Operations. He works closely with the property's General Manager overseeing the operations of the Beach Club.
Richard continues to strive for continued success in his hospitality career and desires to attain the role of General Manager in the near future. Richard is also honored to be the Chairman of the Junior Advisory board for the College of Business (COB) at Florida Atlantic University. He has a deep passion for Florida Atlantic University as he met his wife in the college of business and enjoys seeing the growth of the Hospitality and Tourism Program under the leadership of Dr. Peter Ricci.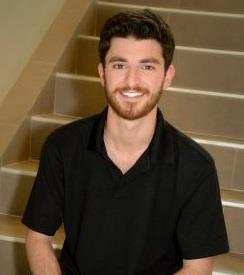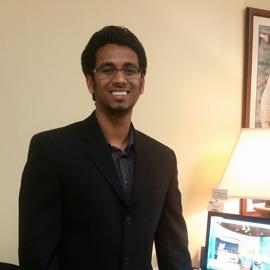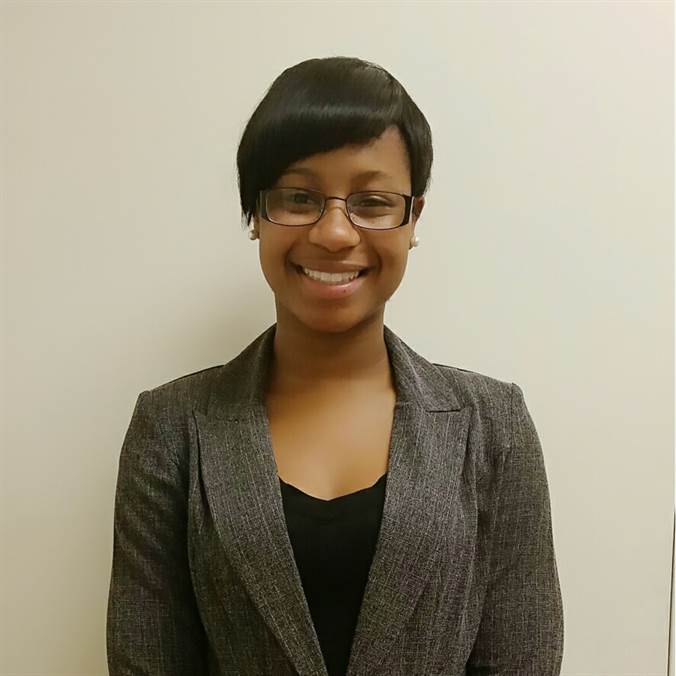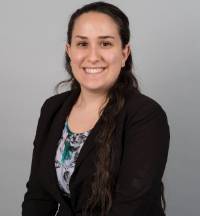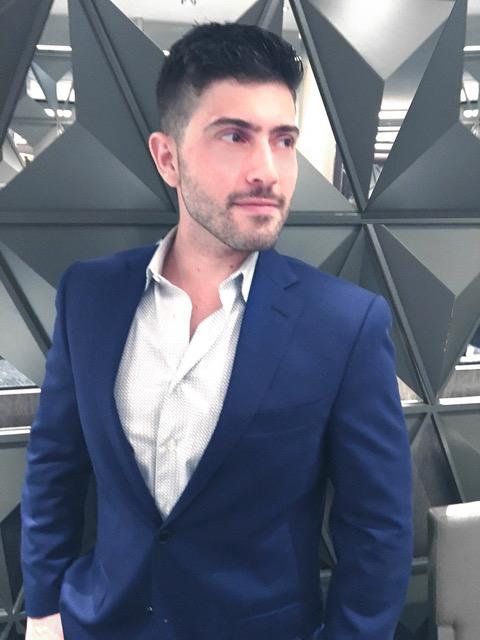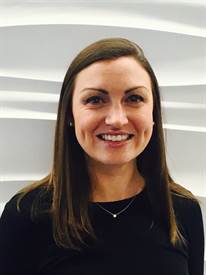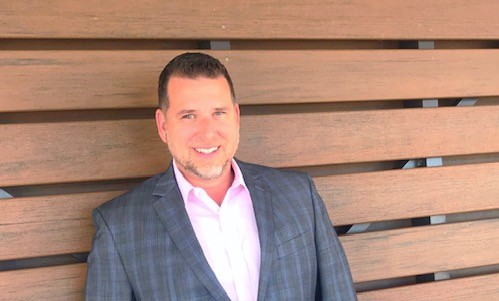 Tara Wengert graduated Summa Cum Laude with a BBA in Hospitality & Tourism Management from FAU in 2015. She started working at the front desk and moved her way into sales. She has experience as a front desk agent, front desk supervisor, and sales assistant before being promoted 1 year later to Event Services Manager. Tara was just recently promoted to Catering Manager at her current property. She hopes to continue learning more about catering and events in her new position and wants to continue growing with Hilton. Tara has also been the recipient of numerous hospitality scholarships including AH&LEF Tourism Cares, and HSMAI. Most recently, Tara completed her MBA with a specialization in hospitality and tourism management also at FAU.