Digital Marketing

What is Digital Marketing?
"Digital marketing is the promotion of products or brands using electronic devices or the internet. It also includes text messaging, instant messaging, video, apps, Podcasts, electronic billboards, digital television and radio channels, etc. Digital marketing uses multiple channels and technologies that allow an organization to analyze campaigns, content and strategy to understand what's working and what isn't – typically in real time" SAS.com
Information Systems and Web and Social media connectivity have become a key consideration for Marketing and Sales professionals and executives today.
Digital marketing is a booming field. Companies are spending record budgets on advertising on the Internet, mobile, and social media platforms.
There is a growing need for highly trained professionals who understand both information system and marketing and can develop strategies to take full advantage of the digital media to accomplish the marketing goals of a company or institution.




ADMISSIONS INFORMATION
Tuition
The program consists of four undergraduate courses (12 credit hours). The tuition for the program is calculated based on the number of credits taken. Current tuition rates can be found on the FAU Controller's site or in the FAU Catalog.
Length of Certificate Program
The program consists of four undergraduate courses (12 credit hours). We offer courses for this program each Fall and Spring semester, so the length of the program depends on how many classes you want to enroll in.
How to Apply?
There is no formal application or admission for the certificate program. If you are not currently an FAU student, you must first register as non-degree seeking student to obtain a Z number, and then register for the courses. Click here to register as a non-degree seeking student.
Completion of Certificate
Once all four courses for the certificate are completed, to receive your actual certificate, you need to fill out the certificate application form and submit the completed application to COB advising.
Upon completion of all the certificate requirements (minimum grades of "C" required in all courses taken), you will be awarded the certificate.
Course Schedule
All courses are generally scheduled in the Boca Raton campus. Sometimes courses may be scheduled online or on the Davie campus, but it cannot be guaranteed. You can view the schedule of courses on the FAU website - choose the semester you are interested in, College of Business, Information Technology and Operations Management as the department, undergraduate level. To view courses available online, select Online BBA as the department.
PROGRAM INFORMATIOn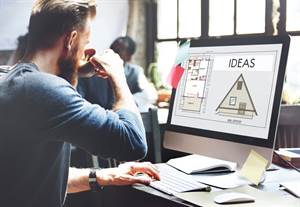 The Digital Marketing certificate is jointly offered by the Department of Information Technology and Operations Management and the Department of Marketing at the FAU College of Business.
Our Digital Marketing program enhances the qualifications of students pursuing careers in fields related to business, marketing and information technologies. Students acquire knowledge and skills in online and digital business and digital product delivery, as well as in developing, analyzing and enhancing a company's presence on the web and in social networking.
Students cannot obtain both a certificate and a minor in Digital Marketing.
To complete the digital marketing certificate, four courses (12 credits) are required, with minimum grades of "C" required in all courses. For non-Business majors, waiver of related prerequisite courses will be made on a case-by-case basis.
To waive prerequisites for this certificate, please contact an Academic Advisor in the College of Business Student Academic Services office.
COURSE INFORMATION
The courses below comprise the Digital Marketing minor or certificate. You must choose two of four courses from Management Information Systems. These courses focus on the more technical aspects of the program. You must also take the two Marketing courses listed below, which focus on the marketing aspects of the program. If you are completing the certificate, it is important to have experience with Microsoft Excel and statistics. Please read the descriptions of each course below for more information.
Management Information Systems Courses
(Select two of the four courses below):
ISM 3007 - Social Media Innovation: Students learn how social media works, why social media matters to business and how to use it successfully.
ISM 4041 - Contemporary Issues of Digital Data Management: Covers business processes and frameworks for data collection, storage, retrieval and transfer of digital data. Discusses the various ways through which industry and government compile data for purposes such as marketing, customer relationship management, fraud and crime prevention, e-government, etc. Considers also the business, legal, ethical and social context of data gathering and utilization.
ISM 4054 - Social Media and Web Technologies (Prerequisites: ISM 3011). Introduces business students of all majors to various social media and web technologies relevant to modern organizations. Emphasis is on the business aspects of website design and the use of social media, such as how companies use social networks to earn revenue and build recognition among their desired market. The course progresses from introductory work on web design to a project in which students design and develop a website.
ISM 4420 - Social Media and Web Analytics: Covers concepts and techniques for retrieving, exploring, visualizing and analyzing social network and social media data, website usage and click-stream data. Students learn to use key metrics to assess goals and return on investment, perform social network analysis to identify important social actors, subgroups and network properties in social media.
Marketing Courses
(Select both courses below):
MAR 4613 - Marketing Research and Information Systems (Prerequisites: STA 2023 and MAR 3023): An introduction to procedures for defining marketing problems. Data gathering, analysis, and interpretation techniques and their integration into management decision processes are also discussed.
MAR 4721 - Digital Marketing (Prerequisites: MAR 3023, ISM 3011): Applied digital marketing covering SEO, online advertising, Web analytics, email marketing, social media and reputation management. Lab time required
CAREER OUTLOOK
Important Skills for Careers in Digital Marketing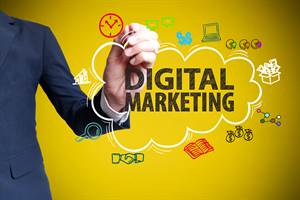 Analytics
Mobile
Content Marketing
Social Media
Email Marketing
Marketing Automation
Search Engine Optimization (SEO)
Digital Advertising
Important Qualities for Landing Jobs in Digital Marketing
Hands-on digital work experience
Social media experience
Commercial awareness
Interest in the future of the digital industry
General marketing experience
Digital Jobs in High Demand
Digital marketing manager
Social media manager
Search Engine Optimization (SEO) manager
Digital Strategy manager
Analytics manager
Mobile marketing manager
CRM and email marketing manager
Ecommerce manager
Pay-per-click search manager
Job Prospects for Digital Marketing Minor and Certificate Holders