About ITOM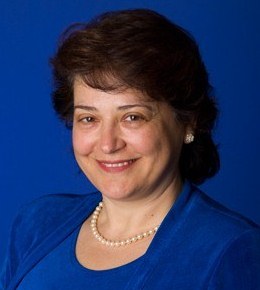 Welcome to the Information Technology and Operations Management (ITOM) Department. As a department whose mission is to help students build a strong foundation for their careers, we offer a number of valuable programs for undergraduate and graduate students who seek to build their skills and strive for excellence.
Our graduates have strong information technology (IT), business, and communication skills. Their contribution continues to be vital to the long-term growth of the nation's economy as well as the economy of South Florida. There is consistently long-term demand for talented and self-motivated individuals who are highly competent in areas of information technology, with strong communication, managerial, and leadership skills and understanding of business processes. The importance of information technology for the economic infrastructure is unmistakable and, from a long-term perspective, will increase on an irreversible trajectory for years, decades and generations to come.
The ITOM faculty teaches a large variety of courses in Boca Raton and Broward campuses, in day and evening classes, and in weekday and weekend programs. We teach core undergraduate Business and Pre-Business courses, undergraduate Management Information Systems (MIS) courses, including Social Media and Web Technologies and Innovation, Project Management, Business Intelligence and Business Analytics, and Information Security Courses; Graduate MIS courses and MBA courses with MIS and Operations Management (OM) concentration.
In addition to teaching, the ITOM faculty are involved in a range of funded and non-funded research projects including Organizational and Individual Aspects of Information Security, Information and Internet Privacy and Trust Models, Social Networks, Electronic Health Records – security and privacy implications, Managing Information Security Risks in Healthcare Networks, Global Supply Chain Management, Maritime Logistics Management, Computer Simulation and Systems Modeling, Multicriteria Decision Making, and other emerging topics in IT and OM.
Please explore our web site to learn more about our faculty and programs, courses and schedules. If you still have questions or would like to speak to someone about our programs, please visit, write, or call us. I welcome and encourage your interest, your comments, and your support.
Dr. Tamara Dinev
Professor of Management Information Systems