Business Analytics Concentration


Why Business Analytics (Business Intelligence)?
Business Analytics (BA), also known as Business Intelligence (BI), is strategically important for every organization to maintain competitive advantage by extracting meaningful information from the flood of digital data collected by businesses, government, and scientific agencies.
Business Analytics involves information technologies, applications, and practices for collection, integration, analysis, and presentation of business data and information. BA allows managers to extract information from the data to make decisions regarding operations, sales and marketing, and research and development of products and services.
Business Analytics includes data mining, data analytics, data visualization and OLAP techniques that examine a large amount of data to discover new and valuable information.
Recent years have seen explosive growth in the creation of digital data:




Admission InformaTION
Declaring your major as MIS
In order to be eligible to declare a major, you must meet the following requirements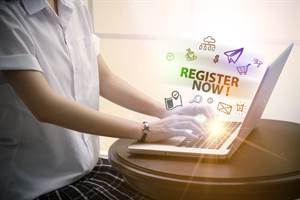 Earned a minimum of a 2.5 FAU grade point average
Completed the 21 credits of College of Business pre-professional coursework

ACG 2021
ACG 2071
ECO 2013
ECO 2023
STA 2023
MAC 2233
ISM 2000

Fulfilled the foreign language requirement
Earned at least 60 credits.
Once you have satisfied these requirements, you may submit a change of major form to the College of Business.
Tuition
Current tuition rates can be found on the FAU Controller's site or in the FAU Catalog.
Scholarship Opportunities for MIS majors
It's widely known that there are far fewer women than men in computer science, but how can we help reverse that trend? ComputerScience.org is part of a new initiative to form the next generation of engineers, developers, and network administrators, and they are striving to get more women involved. Because college can be so expensive for women pursuing engineering degrees, they've collected 20 scholarships available to women earning computer science degrees. It's part of a larger resource they've created to bring more women into STEM fields.
---
pROGRAM INFORMATION
Business Core Requirements
Management Information Systems (MIS) is a major in the FAU College of Business. By choosing this major, you will earn a Bachelor's degree in Business Administration (B.B.A.) or Science (B.S.). Please refer to the degree requirements for a B.B.A. or B.S. to learn more about the core requirements for all College of Business undergraduate students. You may also speak to an undergraduate advisor in the College of Business to learn more.
Management Information Systems Major Requirements
In addition to the foundation and core courses required for all undergraduate College of Business students, all Management Information Systems (MIS) majors must complete a total of 18 credits from courses offered by the Information Technology and Operations Management Department. A grade of "C" or better is required in all major courses.
All students majoring in MIS must take Advanced Systems Analysis and Design (ISM 4133) as part of the 18 credits for the major. Depending which other courses interest you or which career path you wish to pursue, you will follow one of two paths: Information Technology path or Information and Knowledge Management path. No matter which path you choose, you will earn an MIS major. The difference is in the focus of your coursework and skills learned.
Information Technology Path.This is the classic MIS path that provides core technical skills needed to manage and design Information Technology in organizations. Students acquire the Basic Four technical skills: application development and programming languages, database management, data communications, and system analysis and design.
Information and Knowledge Management Path. This path provides students with general, broad knowledge in information and knowledge management in organizations, digital products and service development, social media analysis as well as project management. Graduates will have the skills to analyze and lead technology-enabled products and services and consult organizations on digital products and services.
Please refer to the MIS Program Sheet for more details of the specific course requirements for each path.
---
COURSE INFORMATION
To complete this undergraduate MIS concentration in business
analytics, the four courses are required with minimum grades of "C"
required in all courses:
ISM 4212 - Database Management Systems
ISM 3116 -Introduction to Business Analytics and Big Data
ISM 4117 - Data Mining and Predictive Analytics
ISM 4403 - Advanced Business Analytics
Technology Tools Used In Required Courses:
ISM 4212 (Database): Oracle Database & Microsoft Visio
ISM 3116 (Intro to BA): Microsoft Excel & Tableau
ISM 4117 (Data Mining): Microsoft Excel & XL Miner
ISM 4403 (Advanced BA): MS Excel, VBA, UserForms, PowerPivot, Python & R
---
career outlook
Industry Branches Benefiting from Business Analytics
Retail - customer behavior and shopping basket
Target marketing
Fraud identification and protection
Health care and genetic research
Drug interaction and medical diagnostics
Web and e-commerce
Social Media behavior and link analysis
Loan and credit card approvals
Customer support and customer service
Job Prospects for Business Analytics Major Holders
Whatever your field of interest and career is, chances are you will benefit from your Business Analytics Major.
Business Analytics is one of the fastest growing business job specializations as a result of the extensive use of electronic databases for record keeping and electronic commerce in the digital economy.
Forbes penned 2016 "The Year of Information on Demand".
According to a Wall Street Journal article, companies, barraged with data from the Web and other sources, want employees who can both sift through the information and help solve business problems. As the use of analytics grows quickly, companies will need employees who understand the data.
In 2012, The New York Times reported a high demand for data consultants to "help businesses make sense of an explosion of data".
A May 2011 study from McKinsey & Co. found that by 2018, the U.S. will face a shortage of 1.5 million managers who can use data to shape business decisions.
Existing Professions Benefiting from Skills in Business Analytics
Marketing, advertising, sales, retail managers
Customer service and churn managers
Web usage and web behavior analysts
Human resource managers
Social scientists and social workers
Physicists, chemists, actuaries, accountants, fraud detectors
Law enforcement officials
Criminal justice professionals
Healthcare professionals - Providers, Insurance representatives, Researchers
Financial managers
Geographical and GPS analysts
And many others