About
What is an Information System?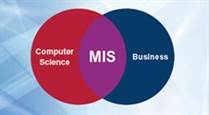 It is a system that gathers, processes, and manages data, information, and knowledge.
"Planes don't fly and trucks don't roll without IT services," Robert Carter, FedEx Chief Information Officer
What is Management Information Systems (MIS)?
MIS is a discipline and a profession that brings information and communication technologies to businesses and society.
By applying information and communications technologies and systems, MIS solves real business problems and gives competitive advantage to firms.
MIS focuses on the concepts and tools necessary for analyzing, designing, planning, developing, and managing organizational information resources.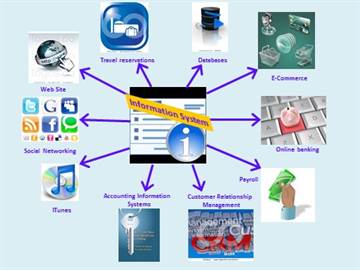 Top 10 Reasons to Major in MIS
Plentiful and well-paid jobs – high demand for IT workers and high salaries
Rewarding – find solutions, help people and businesses with their IT needs
Versatile and mobile – work anywhere, in any industry
Creative and innovative – DO THINGS! CREATE STUFF!
Solve real problems in business – build bridges between technology, businesses, and people
Growth and leadership – move quickly up the corporate ladder into leadership positions
Fun – dynamic, fast, never boring
Communicate with many people, work in teams, build connections
Broaden perspective – MIS professionals are uniquely capable to think sideways, horizontally, across business functions and silos
Enjoy working with latest and greatest technologies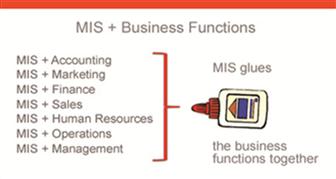 How Do We Develop MIS Leaders?
The AACSB Accredited BBA/BS Major in Management Information Systems (MIS) produces leaders who initiate, design, and apply technology to transform business functions and produce innovative products and services.
We accomplish that by strengthening the skills that are critical to success in the information systems field: systems development, critical thinking, leadership, oral, written, and interpersonal communication.
MIS majors are active participants in their learning experience. Through simulations, group projects, and other hands-on assignments, they apply what they learn to real world situations. Internships are plentiful.
What's the difference between Management Information Systems (MIS) and Computer Science (CS)?
MIS and CS may sound similar but they are very different in content and goals. Neither one is better than the other – they're just different. Companies need both professionals.
| Management Information Systems Majors | Computer Science Majors |
| --- | --- |
| Take courses to understand business problems, like accounting and marketing | Take technical and science courses like math, engineering, and physics |
| Apply technology to business needs | Focus more on the technology itself and less on its use in business |
| Acquire business applications by building, integrating or purchasing systems | Build the applications and algorithms |
| Use the computer and software as tools to solve business problems | Build the computers and program complex software |
| Plan and deploy networks | Create protocols for networks |
| Design and implement corporate databases | Write database software and drivers |