Cybersecurity Concentration

Why Cyber Security and Information Assurance?
The Internet has made a tremendous impact on society. Computer and communication networks transmit most of the country's financial, transportation, energy, emergency, and water systems data.
The security and assurance of our information and communications infrastructure is a national priority.
Companies face the emerging trend of information warfare and cyber terrorism. They tackle thousands of cyber-attacks on a daily basis. and protecting critical infrastructure, systems and data become strategically important for the survival of companies and institutions.
As digital information moves to a more networked and globalized infrastructure, it is essential that managers understand the threats to this information. The creation of effective corporate-wide security plans with well established security programs, policies, controls, and procedures as well as awareness and training initiatives is vital.
More and more companies across a variety of industries, such as banking, finance, and healthcare, need to keep rigorous standards and certifications in cyber security to maintain business operations. They need Managers that ensure the creation, implementation, and maintenance of comprehensive programs.
Threats to the Companies' Information Assets
The intensity and the creativity of cyber attacks has grown tremendously in recent years. Gone are the years of the "script-kiddies" when "hacking" an organization's computers earned bragging rights and showed skills and landed a lucrative job.
The recent attacks on Google, major banks, major utilities and utility infrastructures as well as government organizations indicate insidious intentions and organized crime involving millions of dollars
There is a pronounced international trend of growing cyber spying and cyber terrorism activities which involve high level cyber crime organizations and in many cases state actors. Security experts talk about cyber war as the future of international and organized crime conflicts.
The percentage of organizations reporting computer intrusions to law enforcement is on the decline. The key reason cited for not reporting intrusions to law enforcement is the concern for negative publicity.
Over 80 percent of the organizations conduct security audits and have internal vulnerability analysis and incident response teams of experts.
The majority of organizations view security awareness training as important.




ADMISSIONS
Declaring your major as MIS
In order to be eligible to declare a major, you must meet the following requirements: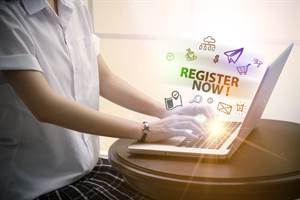 Earned a minimum of a 2.5 FAU grade point average
Completed the 21 credits of College of Business pre-professional coursework

ACG 2021
ACG 2071
ECO 2013
ECO 2023
STA 2023
MAC 2233
ISM 2000

Fulfilled the foreign language requirement
Earned at least 60 credits.
Once you have satisfied these requirements, you may submit a change of major form to the College of Business.
Tuition
Current tuition rates can be found on the FAU Controller's site or in the FAU Catalog.
Scholarship Opportunities for MIS majors
It's widely known that there are far fewer women than men in computer science, but how can we help reverse that trend? ComputerScience.org is part of a new initiative to form the next generation of engineers, developers, and network administrators, and they are striving to get more women involved. Because college can be so expensive for women pursuing engineering degrees, they've collected 20 scholarships available to women earning computer science degrees. It's part of a larger resource they've created to bring more women into STEM fields.
PROGRAM INFORMATION
Business Core Requirements
Management Information Systems (MIS) is a major in the FAU College of Business. By choosing this major, you will earn a Bachelor's degree in Business Administration (B.B.A.) or Science (B.S.). Please refer to the degree requirements for a B.B.A. or B.S. to learn more about the core requirements for all College of Business undergraduate students. You may also speak to an undergraduate advisor in the College of Business to learn more.
Management Information Systems Major Requirements
In addition to the foundation and core courses required for all undergraduate College of Business students, all Management Information Systems (MIS) majors must complete a total of 18 credits from courses offered by the Information Technology and Operations Management Department. A grade of "C" or better is required in all major courses.
All students majoring in MIS must take Advanced Systems Analysis and Design (ISM 4133) as part of the 18 credits for the major. Depending which other courses interest you or which career path you wish to pursue, you will follow one of two paths: Information Technology path or Information and Knowledge Management path. No matter which path you choose, you will earn an MIS major. The difference is in the focus of your coursework and skills learned.
Information Technology Path.This is the classic MIS path that provides core technical skills needed to manage and design Information Technology in organizations. Students acquire the Basic Four technical skills: application development and programming languages, database management, data communications, and system analysis and design.
Information and Knowledge Management Path. This path provides students with general, broad knowledge in information and knowledge management in organizations, digital products and service development, social media analysis as well as project management. Graduates will have the skills to analyze and lead technology-enabled products and services and consult organizations on digital products and services.
Please refer to the MIS Program Sheet for more details of the specific course requirements for each path.
Course information
To complete the concentration requirement, students must major in Management Information Systems & complete all four required courses below with minimum grades of "C" required in all courses:
ISM 4220 – Business Data Communications
ISM 4320 – Introduction to Cybersecurity
ISM 4323 – Mgmt. of Info Assurance and Security
ISM 4324 – Computer Forensics
Technology Tools Used In Required Courses:
ISM 4220 (Data Communications): WireShark, Netstat, & Tracert
ISM 4320 (Info Systems Security): Snort, MS Security Compliance Manager, GREYC Keystroke
ISM 4323 (Info Assurance): Microsoft Office & Microsoft Project
ISM 4324 (Forensics):Technology Pathway ProDiscover Forensics & Access Data Registry Viewer
Career Outlook
Job Prospects for Cyber Security Major Holders
Whatever your field of interest and career is, chances are you will benefit from your Cyber Security Major . Every company needs to be connected to the global network, which means that its data and strategic computer infrastructure need to be protected.
You can serve as the important bridge between your department and IT, help your organization develop a comprehensive security programs, or train and advocate to your colleagues and clients the importance of proper security procedures and controls.
Either way, you will benefit from the interdisciplinary knowledge you develop.
According to US News, the "U.S. government, health care organizations, financial systems and other companies are growing more reliant on information security analysts to protect their information systems against hackers and cyberattacks."
IT Audit jobs in Accounting and Finance are one of the highest paid in in greatest demand jobs.
Existing Professions Benefiting from Skills in Cyber Security
Public safety officials
Law enforcement officials
Criminal justice professionals
Healthcare professionals – Providers, Insurance representatives, Researchers
Accountants
Financial managers
And many others