Management Information Systems

Management Information Systems (MIS) is a discipline and a profession that brings information and communication technologies to businesses and society. By applying information and communications technologies and systems, MIS solves real business problems and gives competitive advantage to firms. MIS focuses on the concepts and tools necessary for analyzing, designing, planning, developing, and managing organizational information resources.
MIS emphasizes management and looks at applications and technological products as part of a system. MIS graduates have a systems perspective and business processes in mind. They are service oriented and able to communicate client needs to IT staff. They are educated in people skills, project management, and teamwork experience. Although entry level positions are similar to those earned by computer science graduates, MIS graduates are more likely to move into managerial positions overseeing and directing the design and development of systems solutions for companies.
Read more about a Major in Management Information Systems: the fusion of business and technology.




Admission information
Declaring your major as MIS
In order to be eligible to declare a major, you must meet the following requirements: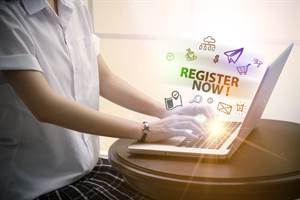 Earned a minimum of a 2.5 FAU grade point average
Completed the 21 credits of College of Business pre-professional coursework

ACG 2021
ACG 2071
ECO 2013
ECO 2023
STA 2023
MAC 2233
ISM 2000

Fulfilled the foreign language requirement
Earned at least 60 credits.
Once you have satisfied these requirements, you may submit a change of major form to the College of Business.
Tuition
Current tuition rates can be found on the FAU Controller's site or in the FAU Catalog.
Scholarship Opportunities for MIS majors
It's widely known that there are far fewer women than men in computer science, but how can we help reverse that trend? ComputerScience.org is part of a new initiative to form the next generation of engineers, developers, and network administrators, and they are striving to get more women involved. Because college can be so expensive for women pursuing engineering degrees, they've collected 20 scholarships available to women earning computer science degrees. It's part of a larger resource they've created to bring more women into STEM fields.
Program information
Business Core Requirements
Management Information Systems (MIS) is a major in the FAU College of Business. By choosing this major, you will earn a Bachelor's degree in Business Administration (B.B.A.) or Science (B.S.). Please refer to the degree requirements for a B.B.A. or B.S. to learn more about the core requirements for all College of Business undergraduate students. You may also speak to an undergraduate advisor in the College of Business to learn more.
Management Information Systems Major Requirements
In addition to the foundation and core courses required for all undergraduate College of Business students, all Management Information Systems (MIS) majors must complete a total of 18 credits from courses offered by the Information Technology and Operations Management Department. A grade of "C" or better is required in all major courses.
All students majoring in MIS must take Advanced Systems Analysis and Design (ISM 4133) as part of the 18 credits for the major. Depending which other courses interest you or which career path you wish to pursue, you will follow one of two paths: Information Technology path or Information and Knowledge Management path. No matter which path you choose, you will earn an MIS major. The difference is in the focus of your coursework and skills learned.
Information Technology Path.This is the classic MIS path that provides core technical skills needed to manage and design Information Technology in organizations. Students acquire the Basic Four technical skills: application development and programming languages, database management, data communications, and system analysis and design.
Information and Knowledge Management Path. This path provides students with general, broad knowledge in information and knowledge management in organizations, digital products and service development, social media analysis as well as project management. Graduates will have the skills to analyze and lead technology-enabled products and services and consult organizations on digital products and services.
Accelerated B.B.A./B.S. and MSITM Program
If technology excites you, don't forget to consider the Combined Bachelors and Masters degree program that we now offer. Top MIS students can earn both the B.B.A./B.S. and Masters of Science in Information Technology Management (MSITM) degrees in as little as five years. Read more about this exciting program here.
Computer Programming
An MIS professional does not write large and complex computer programs. However knowing how the code works is a very important skill. An MIS graduate will often manage or lead a team of computer programmers and thus will have decision making responsibilities on what to build.
Programming is one of the "Basic Four" core technical skills (along with database management, data communications, and system analysis and design) that employers find very useful and look for when hiring. A large portion of the available jobs require knowledge of programming even though the job is not a programming position. Treat your programming class as a boot camp – you have to go through it even though you don't want to be a programmer. You will feel very gratified at the end!
If you're nervous about the programming class, you can major in MIS without a programming class and take the more creative, information and knowledge management path. Companies recognize that you can be a great MIS manager with no programming knowledge. With the explosive growth of IT into all aspects of our lives, with the rise of social networking, digital marketing, digital print and media, data and business analytics, information security, and others, there is a wide range of job opportunities that do not require programming skills. Leading IT consulting companies hire IT consultants without programming skills or background. However, lack of adequate programming skills diminishes your chance for a good, desirable job. Learn more about the variety of courses available to MIS majors.
If you want to learn more programming beyond ISM 3230, we offer programming courses developing C# or JAVA and web programming and we are ready to schedule them in the future if there is enough interest. Communicate your interest to the ITOM Department Chair or to AskITOM@fau.edu. Alternatively, consider a Computer Science Minor.
COURSE INFORMATION
We offer a wide range of courses in Management Information Systems (MIS) and Operations Management (OM), which span many topics. For more information about the courses below, please refer to the FAU Academic Catalog. Once you have earned junior standing and satisfied the College of Business admissions criteria to declare your major, you may begin taking upper-level MIS courses.
To aid in the course-selection process, please refer to your Flight Plan-Business (Management Information Systems) to better understand when and what order to take classes.
Rewarding and Stimulating Classes
Traditional MIS topics
ISM 3230 – Introduction to Computer Systems and Software Development
ISM 4212 – Database Management Systems
ISM 4220 – Business Data Communications
ISM 4133 – Advanced Systems Analysis and Design
Business Analytics
ISM 3116 – Introduction to Business Analytics and Big Data
ISM 4117 – Data Mining and Predictive Analytics
ISM 4403 – Advanced Business Analytics
Cyber Security
ISM 4320 – Introduction to Cybersecurity
ISM 4323 – Management of Information Assurance and Security
ISM 4324 – Computer Forensics
Social Media
ISM 3007 – Social Media Innovation
ISM 4041 – Contemporary Issues of Digital Data Management
ISM 4054 – Social Media and Web Technologies
ISM 4420 – Social Media and Web Analytics
Operations Management
MAN 4583 – Project Management
MAN 4597 – Global Supply Chain Management
Miscellaneous MIS Topics
ISM 4940 – Information Technology and Operations Management Internships
ISM 4930 – Special Topics on Information Systems
ISM 4053 – Mobile Apps for Business
ISM 4052 – Internet Application Programming
ISM 4381 – Healthcare Information Systems
TECHNOLOGY TOOLS USED IN MIS COURSES
ISM 3230 (Java): Apache NetBeans & Brackets
ISM 4212 (Database): Oracle Database & Microsoft Visio
ISM 4220 (Data Communications): WireShark, Netstat, & Tracert
ISM 4133 (Adv Systems): Microsoft Visio & Microsoft Project
ISM 3116 (Intro to BA): Microsoft Excel & Tableau
ISM 4117 (Data Mining): Microsoft Excel & XL Miner
ISM 4403 (Advanced BA): MS Excel, VBA, UserForms, PowerPivot, Python & R
ISM 4320 (Cyber Security): Snort, MS Security Compliance Manager, GREYC Keystroke
ISM 4323 (Info Assurance): Microsoft Office & Microsoft Project
ISM 4324 (Forensics):Technology Pathway ProDiscover Forensics & Access Data Registry Viewer
ISM 3007 (Social Media Innovation): Google Analytics
ISM 4041 (Digital Data Mgmt.): Conceptual-Based Course (No Tools)
ISM 4054 (Social & Web Tech): Google Analytics, WordPress, Brackets, & Atom
ISM 4420 (Social & Web Analytics): Google Analytics, Semrush, Alexa, Similarweb, Followerwonk, Quintly, Facebook Insights, & Instagram Insights
MAN 4583 (Project Mgmt.): Microsoft Project
ISM 4053 (Mobile Apps): LAMP stack, Brackets, Atom, Bootstrap, jQuery, Nodes.js, & Iconic
ISM 4381 (Healthcare Info Systems): Microsoft Office & Microsoft Project
Course Schedule
We generally offer MIS and OM courses each Fall and Spring semester, and very few in the summer, so please work with your advisor and plan accordingly. All courses are scheduled on Boca Raton campus. Sometimes courses may be scheduled online or on the Davie campus, but it cannot be guaranteed. You can view the schedule of courses on the FAU web site - choose the semester you are interested in, College of Business, Information Technology and Operations Management as the department, undergraduate level. To view courses available online, select Online BBA as the department.
Because very few MIS major courses are offered during the summer, this is the perfect time to find an internship. Not only will you gain experience and potentially a lead to a permanent position with the company, but you may also be able to earn course credit in ISM 4940. Learn more about the ITOM Internship Program here.
CAREER OUTLOOK
Most new jobs in the modern economy will be heavily influenced by technology
According to the U.S. Bureau of Labor Statistics, career opportunities for MIS professionals are expected to expand rapidly from 2014-2024 due to a greater emphasis on cloud computing, the collection and storage of big data, more everyday items becoming connected to the Internet in what is commonly referred to as the "Internet of things," and the continued demand for mobile computing.
High salaries. According to the U.S. Bureau of Labor Statistics, the median salary for high-level information technology managers was $127,640 in 2014.
Employment within computer and information technology occupations, including computer systems analysts, information security analysts and other computer professionals, is expected to increase up to 12 percent by 2024 (U.S. Bureau of Labor Statistics).
Seven of the top 20 jobs listed in "Best jobs in America" in 2015 were IT related (CNN Money). FAU ITOM graduates are trained and qualified for these types of jobs.
Computer Systems Analyst is ranked #53 in the 100 Best Jobs of 2020 as ranked by US News and World Report.
What Can I Do To Find a Great Job?
Start now! Don't wait until you are a graduating senior!
The ITOM Department has comprehensive connections with MIS alumni and local corporations. We invite guest speakers to classes, have annual ITOM events, panel discussions, and networking sessions with alumni that are geared towards helping you find a job. Industry leaders regularly give information sessions to our students about job prospects. We offer company projects and internships (including for course credit!). It is never too early to start attending the informational sessions that our department offers. Juniors should get to know the companies that recruit MIS graduates. Seniors should aggressively seek opportunities everywhere.
Here are a few more things you can do: