Admissions
Declaring your major as MIS
In order to be eligible to declare a major, you must meet the following requirements: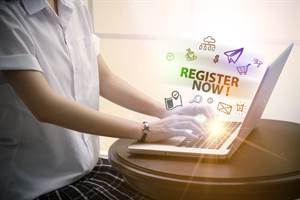 Earned a minimum of a 2.5 FAU grade point average
Completed the 21 credits of College of Business pre-professional coursework

ACG 2021
ACG 2071
ECO 2013
ECO 2023
STA 2023
MAC 2233
ISM 2000

Fulfilled the foreign language requirement
Earned at least 60 credits.
Once you have satisfied these requirements, you may submit a change of major form to the College of Business.
Tuition
Current tuition rates can be found on the FAU Controller's site or in the FAU Catalog.
Scholarship Opportunities for MIS majors
It's widely known that there are far fewer women than men in computer science, but how can we help reverse that trend? ComputerScience.org is part of a new initiative to form the next generation of engineers, developers, and network administrators, and they are striving to get more women involved. Because college can be so expensive for women pursuing engineering degrees, they've collected 20 scholarships available to women earning computer science degrees. It's part of a larger resource they've created to bring more women into STEM fields.