Minor in Hospitality And Tourism Management
The hospitality and tourism industry is the world's largest service industry and the #1 private employer in Florida. A minor in Hospitality & Tourism Management will give you that "something extra" that employers are seeking from college graduates entering this great industry.
The industry's varied segments employ all traditional business majors from finance to marketing and from accounting to management. With a minor in hospitality & tourism management you can combine your traditional business discipline into an excellent career. Some examples are finance managers for large hotel companies, marketing experts for cruise lines or theme parks, entrepreneurs opening restaurants, juice bars, night clubs, or retail shops, and accountants working in casinos.
The career opportunities are endless with hospitality and tourism, a top 10 industry in 49 of the 50 states. Combine a focus in international business and an entire world of job prospects await you.
Minors at FAU choose from a diverse range of courses including: Hospitality Marketing & Revenue Management Practices, Hotel & Resort Management, Excellence in Guest Service Management, Meetings and Events Management, Principles of Food and Beverage Management, and Human Resources Management for the Hospitality Industry – just to name a few.
Beyond a minor, students may choose a certificate in multiple areas of hospitality & tourism management: Meetings & Events Management, general Hospitality and Tourism Management, or Club Management. These certificates can be combined with a minor to further enhance your skill set. Students can combine both a minor and a certificate by taking the correct combination of required courses.
No matter what your major is, a minor or certificate in Hospitality & Tourism Management will help take you places!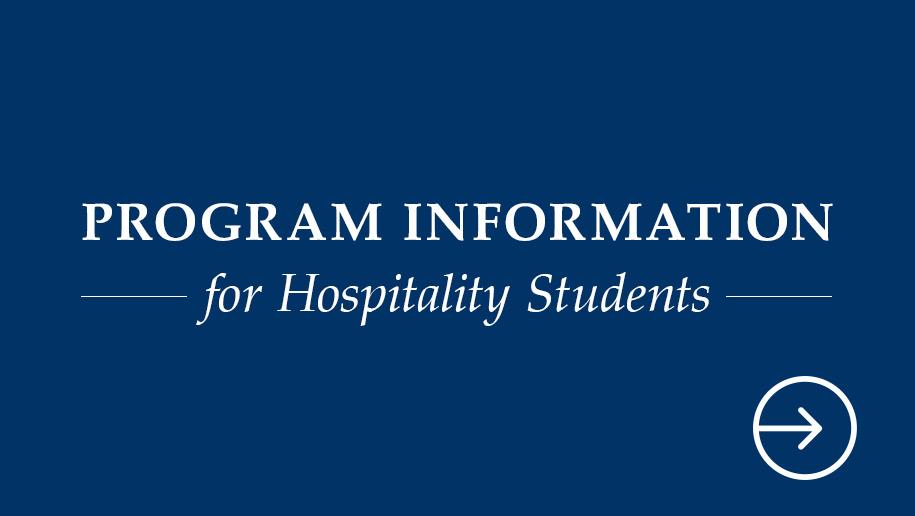 Learn about our innovative minor as well as other Hospitality programs and opportunities.

Speak with a College of Business advisor to declare the minor and get course advising.